2017 Summer Camps Across Acadiana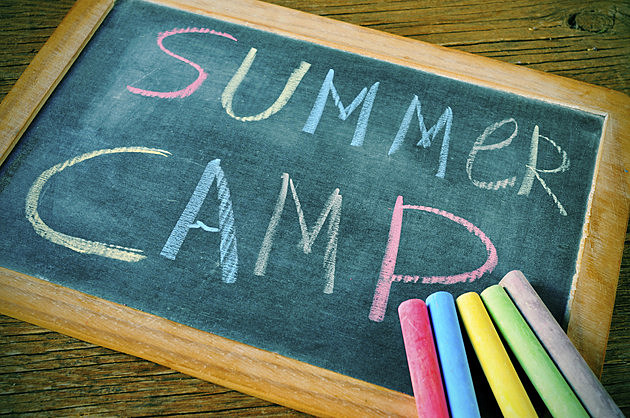 Summer is right around the corner, whether it feels that way or not. With the little ones out of school and the heat turning up, one might find their plans are becoming jumbled and hectic. It's the best time of the year for most children, but no one wants to see them stuck inside on the couch. If you're looking for somewhere to send your kids while you're on that cruise, working, or just looking for some peaceful solitude, we've got your back.
Check out our 2017 list of available summer camps. With the size and variety of our camp catalog we are willing to bet there is something for everyone. Do you want a stimulating environment to keep a sharp mind, or an active, team-building setting for a young adult? Find the right camp to fit your schedule and your children's needs here!
---
DISCOVERY COLLEGE AT SLCC – May 30th thru August 4th. Ages 12-18. $150 or less per week, covers a t-shirt, snack and beverage, and supplies. Camp experiences include sessions in science, technology, engineering, math, ACT prep, and more. For more info, visit solacc.edu/discoverycollege.
---
ESA SUMMER CAMPS – June 5th thru July 21st. Pre-K thru 12th grade. Experiences include athletics, arts, math, science, cooking, crafts, technology, writing and more. For more info, visit ESAcadiana.com/summer.
---
CAMP OF ACADIANA – May 30th thru August 4th. Full-time summer care or weekly options available. Must email campofacadiana@gmail.com BEFORE registering. Visit campofacadiana.com for more info.
---
SOLA GYMNASTICS – May 29th thru August 4th, as well as May 26th and August 7th. Ages 5-12. Activities vary each week, including snacks. Visit solagymnastics.com/summer-camp for more info.
---
AOC COMMUNITY MEDIA – July 10th thru 14th. Ages 12-17. Students interested in media will learn animation techniques and create their own animated project to take home. Register at aocinc.org/learn.asp. For more info, contact Christy Tracie at ctracie@aocinc.org or (337) 232-4434 x 214.
---
VERMILLIONVILLE – June 19th thru July 21st, separated by age group. Ages 5-8 and 9-12. Get your kids in touch with Louisiana, and have them learn what makes us unique. Visit bayouvermiliondistrict.org/summer-camp for more info.
---
LAFAYETTE PARISH SHERIFF'S OFFICE –  June 12th thru 30th (high school) and July 10th thru 28th (middle school). Offers a wide range of indoor and outdoor activities. Visit lafayettesheriff.com for more info.
***If you'd like us to add a summer camp you're involved with, please email all the information to brandon.derouen@townsquaremedia.com and we'll try to include on this list.