Fun Facts About the Total Solar Eclipse on August 21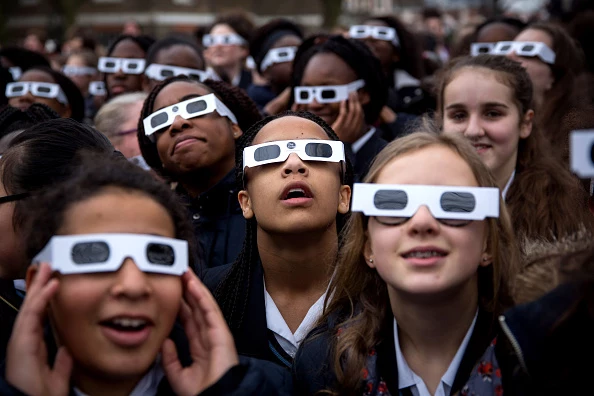 We are excited about the total solar eclipse coming up on August 21, 2017! We'll get a partial view here in Louisiana, but some folks in the United States are going to have a full blown view of the total eclipse. Even if you're not a science nerd, it's still a pretty exciting event!
St Louis Eclipse, and Astronomy Magazine have some cool facts about this upcoming event. Hope you will enjoy this once in a lifetime chance to be a bona fide star gazer!
This is the first total eclipse in the United States in 38 years. The last one was on February 26, 1979
Everyone in the continental US, Mexico, and Canada will get to see a least a partial view of the eclipse.  That's over 500 million people!
Carbondale, Illinois will have the longest viewing time of total darkness at 2 minutes and 40 seconds
The only safe way to look at an eclipse is with a pinhole projector or certified eclipse glasses
It is not unusual to experience strange things during the eclipse, especially since it will appear to be nightfall in the middle of the day in some places. Animals will think it is night time, and temperatures may drop as much as 10-15 degrees
The short version of what is going to happen is this: 12 states will experience darkness at midday when the Moon passes in front of the Sun
You can view the official NASA interactive map of the eclipse HERE