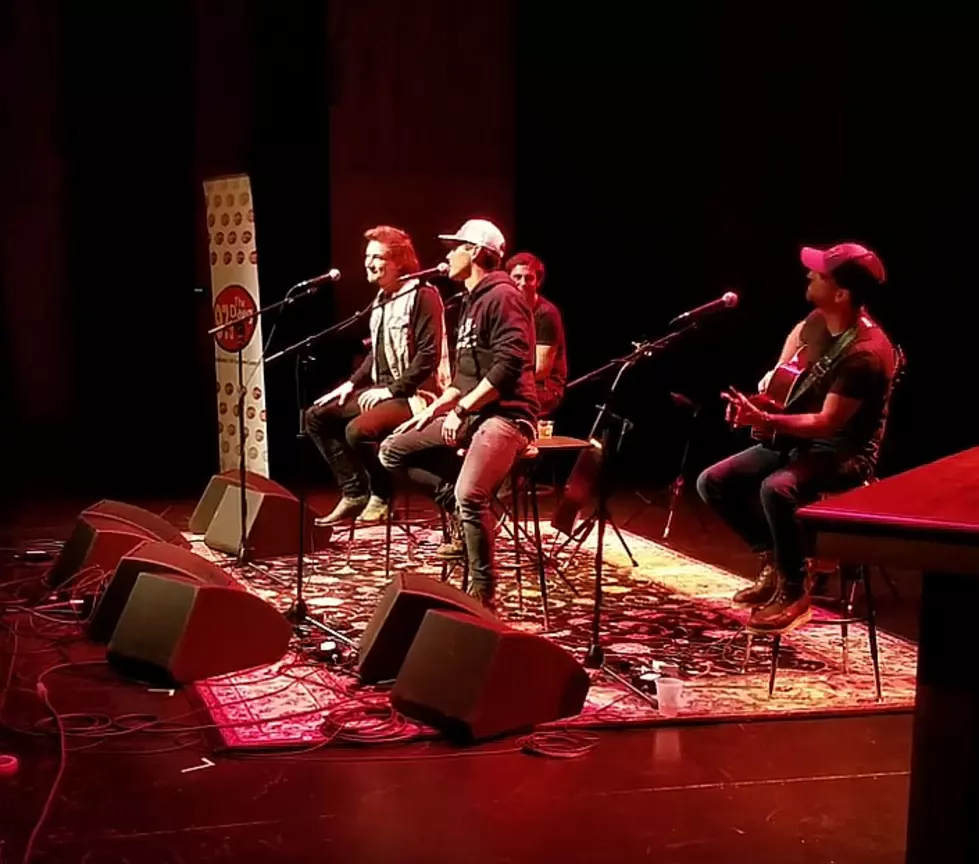 2020 Holiday Hangover Show Lineup to Be Announced Monday Morning with Bruce & Jude
Staff Photo
This Monday, December 9, make sure you're tuned in to the Bruce & Jude morning show at 7:20 am for a big concert announcement. We'll be unveiling the artists performing at our 2nd annual Holiday Hangover Show.
Last year, you may recall we brought Granger Smith and Morgan Wallen to Acadiana Center for the Arts in downtown Lafayette for a fantastic evening of country music. We also had Dustin Sonnier, Jaryd Lane and Ken Holloway on the bill.
The show is an acoustic setting where the artists tell the stories behind their songs. We have two rounds of singers on stage at the same time.
While you'll have to wait until Monday to get all the details, we can tell you that a total of six performers have been secured for this amazing night (three national up-and-coming acts and three local acts).
Oh, and we should also mention that once again no tickets will be available for purchase to this concert -- they're all free and you can only win them on 97.3 The Dawg.
Enter your number to get our free mobile app
More From News Talk 96.5 KPEL