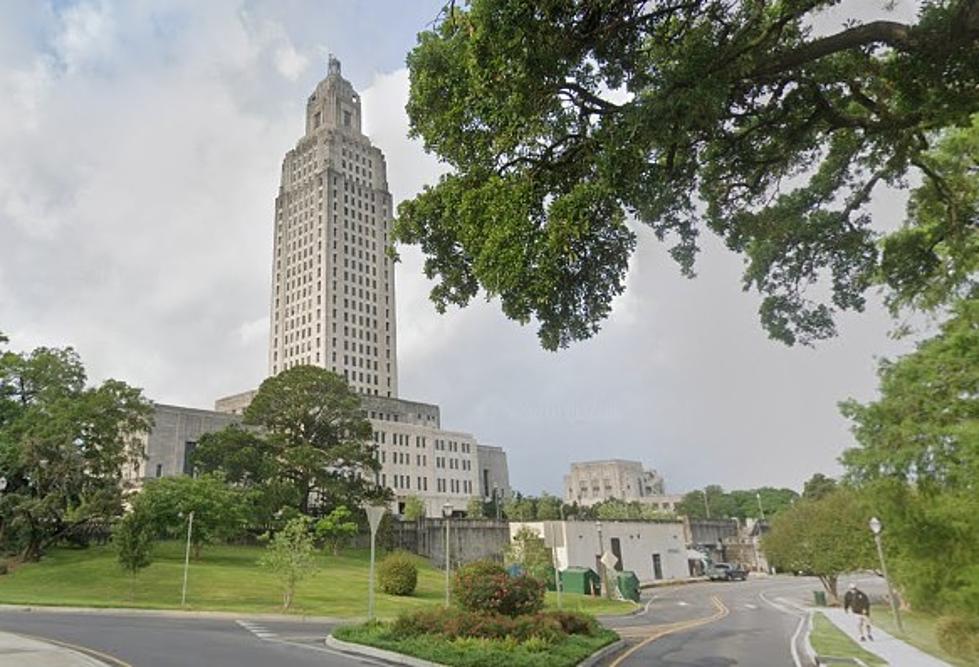 3 Bills Dealing with Gender and Children to Keep an Eye on in the Louisiana Legislature
Google Maps/Google Streetview
BATON ROUGE, La. (KPEL News) - There are two phrases that have dominated the political landscape: gender identity and sexual preference.
Whether you are talking about trans shooter Aubrey Hale killing 6 people at The Covenant School in Nashville, Tennessee, or young people who struggle on a daily basis with confusion on what gender they are, gender issues have taken center stage in the United States and individual states are taking action draw their own proverbial lines in the sand. Bills seeking to either clearly define gender or to allow provisions for those seeking gender transformation are being proposed across the country.
In Louisiana, there are three bills dealing with gender and children that will be heard during the Louisiana Legislative Session. They deal with three gender identification issues: pronoun name change, gender identity classroom discussion, and gender reassignment surgery.
Bossier City Lawmaker's "Given Name Act" Would Require Parental Consent for Student Wanting to Use Different Name, Pronoun
Representative Raymond Crews of Bossier City wants to put an end to the idea that a student can demand a teacher use the name and/or pronoun of his/her choice without parental consent. Crews says, under his "Given Name Act," school employees would be required to use a student's given name and corresponding pronouns unless the student gets the written OK from a parent(s).
"I'm trying to help teachers who are kind of put in a difficult position here...and help parents have a closer involvement with their children, what's going on, and what kind of decisions they are making," said Crews to our news partners at Louisiana Radio Network. "They (teachers) don't like the secret situation. They really want to know that they can do what's common and customary and when it's not to have some kind of written permission...This (classroom) is not the place for children to make their decisions, independent of any kind of guidance."
Rep. Crews says if a parent needs to give permission for a minor to have a gun or a tattoo, then name and pronoun preference falls under that category as well.
Haughton Lawmaker Seeks to End Classroom Talk of Gender Identity, Sexual Orientation
Staying in the classroom, Haughton Representative Dodie Horton wants to tackle the issue from a different perspective: a teacher leading discussion on gender identity and sexual orientation by sharing their own orientation.
A Caddo Parish elementary music teacher recently made national headlines when Blaine Banghart admitted his enjoyment with confusing students about gender identity.
"The kids are all confused and asking why I have a mustache if I'm a girl, if I'm Mr. Banghart now, why am I trying to look like a boy, etc.," Banghart wrote, as pointed out in this Fox News article. "I'm just ignoring these questions/redirecting, so I don't get in trouble."
Representative Horton is not amused.
"One day he looks like a woman, the next he looks like a man," said Horton to LRN. "He just gets a kick out of confusing these poor elementary students...You know, teachers have such a limited amount of time to teach the standards that these kids are going to be tested on. So, we just want to make sure the focus remains on the subject at hand."
Horton's bill would bar classroom discussion that steers away from state standards or curricula and seeks "…to make sure that when we drop our children off at school, that they're being taught reading, writing and arithmetic according to the state standard/curriculum. That's it."
The bill, which would also not allow for students to use so-called preferred pronouns that do not match their gender at birth, failed last year. But, Horton says any parent - regardless of political party affiliation - should support this bill despite Governor John Bel Edwards calling legislation dealing with this "a solution in search of a problem," according to The Advocate.
Pollock Lawmaker Files Bill to Ban "Evil" Gender Reassignment Surgery for Minors
In another bill that was withdrawn last session but is being resubmitted this session is Pollock Representative Gabe Firment's legislation that would not allow gender reassignment surgery and transition procedures to happen for any minor in the state of Louisiana.
After withdrawing his legislation last year, Rep. Firment filed a study resolution for the Louisiana Health Department and spoke with physicians who he saiys are opposed to gender reassignment. Firment says many of the procedures are experimental and can lead to these serious problems:
Sterilization
Cancer
Heart Disease
Loss of bone density
Severe psychological problems
While the study released by LDH does not indicate those outcomes, Rep. Firment told LRN he believes the public is ready for this legislation to pass.
(I) Just think the timing is right and the public understands that pumping kids full of hormones or puberty blockers or allowing them to remove healthy reproductive organs is really evil.
As you will notice BELOW, there have been rallies happening across the country as lawmakers in various states have taken up legislation dealing with trans issues.
Transgender Rallies Held Amid Backlash
Gallery Credit: Getty Images
KEEP READING: Scroll to see what the big headlines were the year you were born
Here's a
look at the headlines
that captured the moment, spread the word, and helped shape public opinion over the last 100 years.
Gallery Credit: Andrew Lisa
More From News Talk 96.5 KPEL