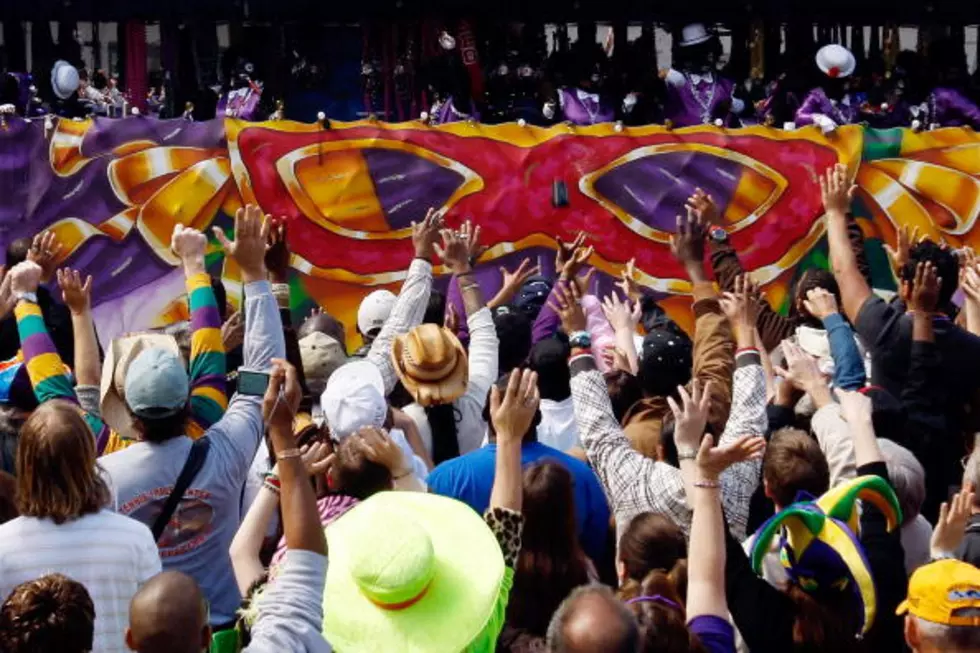 Acadiana Folks – "Don't Throw Those Beads Away Mister"!
Mardi Gras is getting into full swing tonight with the first parade to be held in New Iberia, and a whole bunch of beads may be left over if your kids don't want them.
With Mardi Gras parades set to roll in Lafayette and some surrounding areas, make sure after the floats have passed you by, you don't think about throwing away your beads.
The Arc of Acadiana is teaming up with the Lafayette Auto Dealership Association for a bead drive to benefit Arc.  Starting this coming Monday through March 31st you can drop off your beads at a variety of automotive locations, and they will be detangled, recycled and resold providing employment opportunities to the disabled ommunity in Acadiana.  Here is a list of participating dealerships:
Service Chevrolet
Hub City Ford
Moss Motors locations
Acadiana Dodge & Mazda
Courtesy Automotive Group
Giles Nissan & Volvo
Southwest Volkswagen
Hampton locations
Sterling Kia & Hyundai
More From News Talk 96.5 KPEL