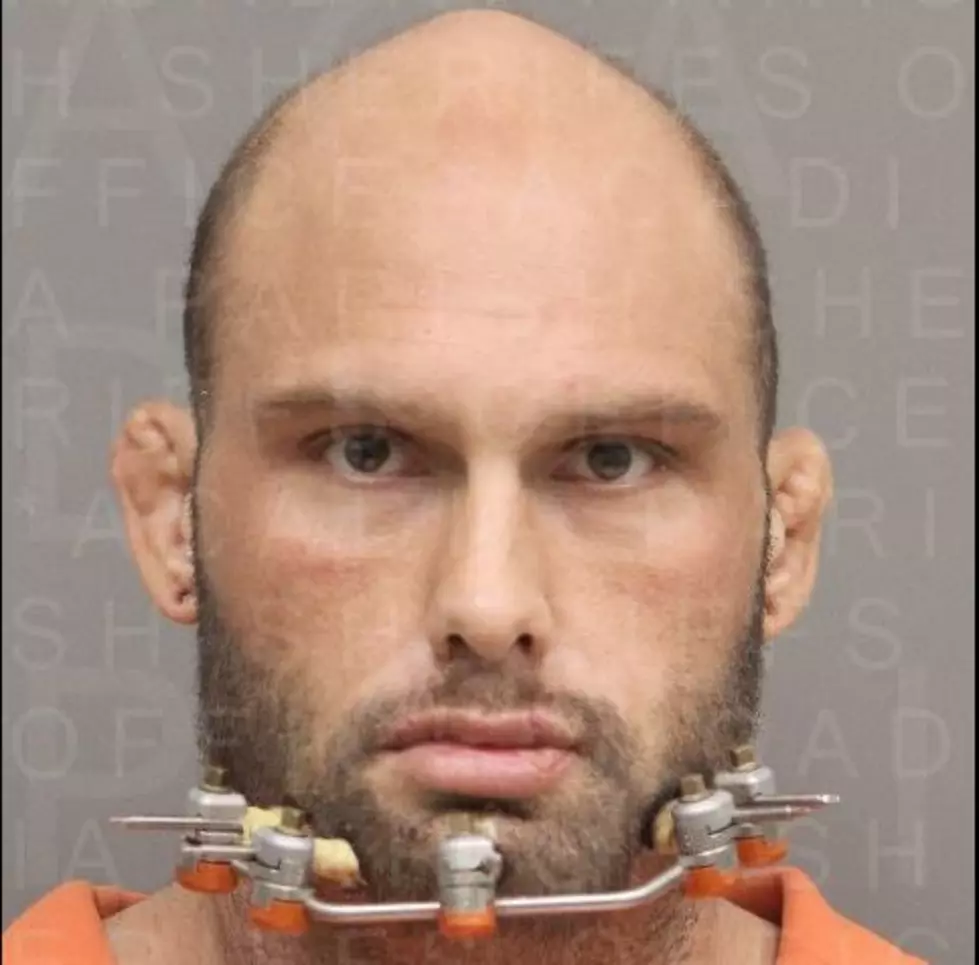 Accused Abuser Arrested After Shooting Near Crowley Lands Him in Hospital
APSO
32-year-old Brandon S. Hebert of Crowley is now in jail after he was hospitalized by someone who deputies say was trying to defend herself during a domestic incident on February 19.
Acadia Parish Sheriff K.P. Gibson says Hebert faces a slew of abuse charges, as well as one count of Attempted Second Degree Murder, for allegedly abusing the female who shot him. According to a press release from Sheriff Gibson's office, there was physical evidence on the victim and other witnesses to the abuse that had allegedly been happening at the South Avenue F home near Crowley over the past six months.
Hebert was arrested on the following charges after being released from the hospital:
2 counts of Domestic Abuse
1 count of Sexual Battery
1 count of Aggravated Domestic Abuser
1 count of Second Degree Domestic Abuse Battery
16 counts of Domestic Abuse Battery with Child Endangerment
1 count of Attempted Second Degree Murder
Hebert is being held without bond at this time.
More From News Talk 96.5 KPEL