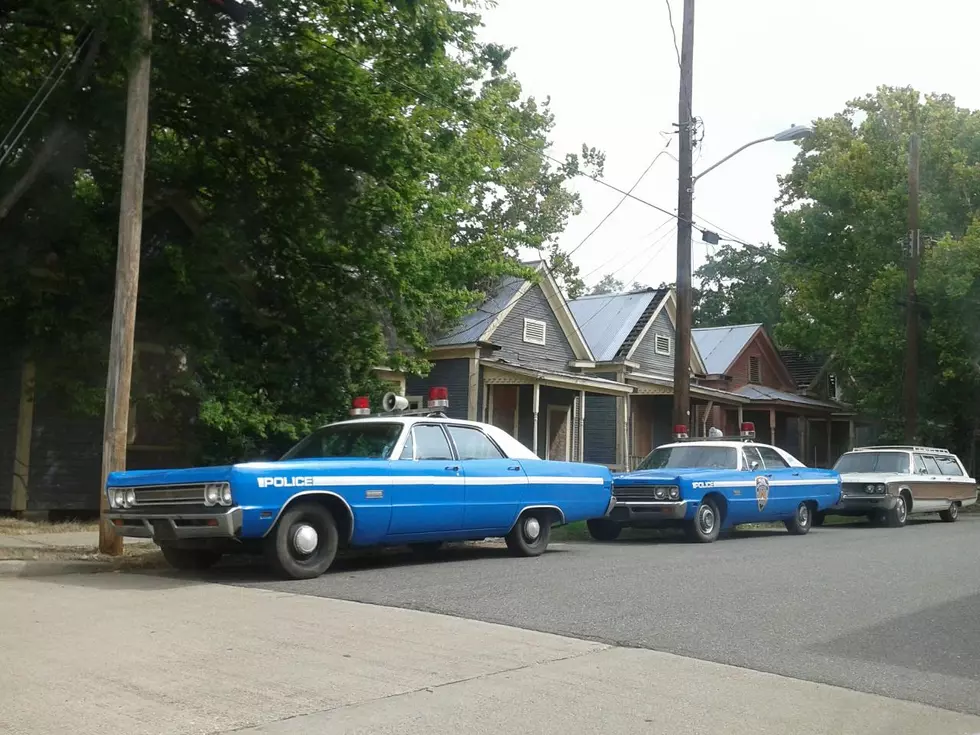 Are Film and TV Productions Coming Back to Louisiana?
Some cars being used in movie filming near Shreveport Police Station
Movie and television production crews are returning to Louisiana, but nearly all of the filming is being done in New Orleans or Baton Rouge.
Shreveport Oscar winner Bill Joyce tells KEEL News state leaders have changed the laws to entice more productions back to Louisiana but he says don't expect it to pick up dramatically because production companies are still uncertain if the laws will continue to offer favorable tax credits. But he says the "tax incentives have gotten so strong again that it makes it quite alluring, but people are a little skittish because we have changed our rules so many times."
But we did find a list of several projects set to film in our state during this new year.
CLAWS SEASON 4
The series Claws starring Niecy Nash will film January 8 through May 15, 2020 in New Orleans.
QUEEN OF THE SOUTH SEASON 5
The series Queen of the South starring Alice Braga will film March 2 through June 9, 2020 in New Orleans.
ONE NIGHT IN MIAMI
The feature film One Night in Miami will film January 7 through February 19, 2020 in Laplace.
NIGHT TEETH
The feature film Night Teeth will film February 3 through March 13, 2020 in New Orleans.
JADE EARRING
Feature film Jade Earring starring Hugh Jackman, Rebecca Ferguson and Thandie Newton is filming through January 24, 2020 in New Orleans.
FILTHY RICH
Television series Filthy Rich starring Kim Cattrall is filming through January 14, 2020 in New Orleans.
DEEP WATER
Feature film Deep Water starring Ben Affleck and Ana de Armas is filming through February 14, 2020 in New Orleans.
YOUR HONOR
Television series Your Honor starring Bryan Cranston is filming through February 22, 2020 in New Orleans.
NCIS: NEW ORLEANS SEASON 6
Television series NCIS: New Orleans Season 6 starring Scott Bakula is filming through April 25, 2020 in New Orleans.
EVIL EYE
The series Evil Eye is filming through May 2020 in New Orleans.
Enter your number to get our free mobile app
Here are some more projects planned to shoot in Louisiana later this year:
You can get more information about film projects and how you can get involved by clicking here.
More From News Talk 96.5 KPEL