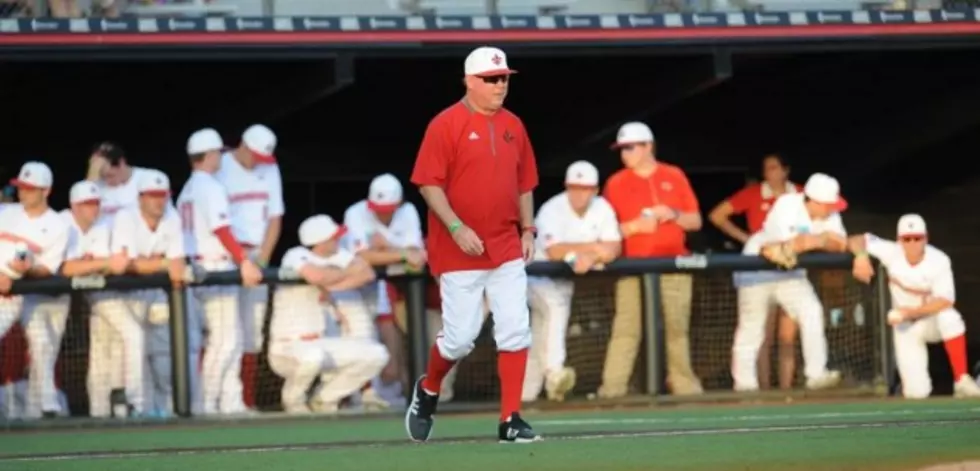 Bobcats Complete The Comeback To Win The Series
Brad Kemp/RaginCajuns.com
The Louisiana Ragin' Cajuns baseball team was looking to continue their streak of series wins as they faced off against Texas State in the series finale. They won the game on Friday 7-4 and lost on Saturday 6-5. When the Cajuns have faced off against the Bobcats, the Cajuns have won on Friday, lost on Saturday, and won on Sunday in every regular season Sun Belt match-up. That streak along with the 5 series wins streak would come to and as the Bobcats would defeat the Cajuns 8-6.
The Cajuns would take advantage of the starting pitcher's mistakes in the top of the first. The starting pitcher allowed 2 walks and a hit by pitch before he was pulled in the top of the first. The Cajuns first run would come on a bases loaded walk and the next 3 would come on RBI singles to give the Cajuns an early 4-0 lead.
The Bobcats first at bat would start somewhat similar to how the Cajuns started as they got the first 2 on with nobody out but the Cajuns would only allow 1 run on a bases loaded walk and get out of really hot water.
The Cajuns would get a run in the top of the 2nd when Hayden Cantrelle would score on a double play to make it 5-1 but the Bobcats would get a lead off home run in the bottom half of the 2nd inning to make it 5-2. The Bobcats would get 2 more runs on an 2-run home run to make it a 5-4 Cajuns lead in the bottom of the first.
Texas State would end up tying the game on an interesting call where the runner appeared to be out but the first base umpire said that the throw pulled Tyler Stover off of the bag and they would take the lead on a bases loaded HBP to take a 6-5 lead.  The Bobcats would add to their lead in the 5th on an error to grab a 7-5 lead. They would add a run on an RBI triple in the 8th to push their lead to 8-5. Todd Lott would get a solo home run for the Cajuns but the Bobcats would complete the comeback to win the game and the series.
The Cajuns who remain in 1st place in the Western Division will finish off the season with 4 straight home games. The Cajuns will face off against Tulane on Tuesday and will face ULM in the final SBC series next weekend. You can catch the game against Tulane on ESPN 1420 and the ESPN 1420 mobile app. You can catch all of the action against ULM on KPEL 96.5 and the KPEL 96.5 mobile app.
More From News Talk 96.5 KPEL