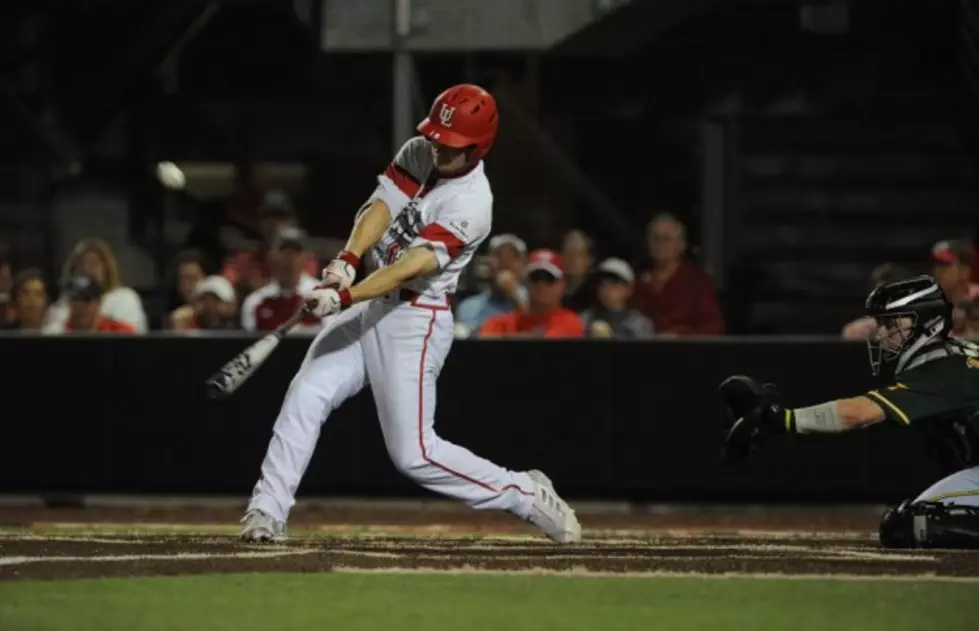 Cajuns Fall To South Alabama To Finish Off Home Stand
Brad Kemp/RaginCajuns.com
The Louisiana Ragin' Cajuns baseball team was looking to take their first series win of the year against South Alabama. In order to do that all aspects of the game had to run on all cylinders. That didn't go as planned as the Cajuns fall to South Alabama 11-5.
The Jaguars started the scoring early and often as they put up 8 runs in the top of the 1st inning. They scored the first 2 runs of the game on errors and then a bases clearing double would score 3 more. The Jaguars would finish off the scoring in the first with a 3 run home run. Austin Perrin would be replaced by Brett Williams in the 1st inning and Williams would be able to get the Cajuns out of the inning.
The Cajuns would go down in order in the 1st inning but they would get a base runner in the 2nd inning thanks to a walk. That runner would be wiped out because he got caught in no man's land and would run into the double play. The Cajuns would get their first hit of the game in the 3rd inning thanks to a Johnathon Windham double but they couldn't get any runs across.
The Cajuns would finally get a run in the 4th inning thanks to a solo home run by Hunter Kasuls. Hayden Cantrelle would get a line drive single but no other runs would come across in the 4th. They would make the game interesting in the bottom of the 6th thanks to an RBI single and an error and then they would add another run on on ground rule double RBI from Kennon Fontenot to make it 8-3. The Cajuns would cut into the Jaguars lead more with an RBI sacrifice fly to make it 8-4.
Brett Williams was able to keep the Cajuns in the game as he pitched 5 and 2/3 innings allowing no hits, only 3 walks and had 4 strikeouts in the game. Michael Leaumont replaced Williams in the 7th. The Cajuns would take away the Cajuns momentum in the top of the 8th with a 2 run home run. The Cajuns tried storming back in the 8th but they only grabbed a run and left 2 runners on base and they would out hit the Jaguars but the Jaguars proved to be too much early on.
The Cajuns will now have a 5 game road swing as they travel to New Orleans to face Tulane on Tuesday. They will then travel to Statesboro, Georgia to start Sun Belt Conference play against Georgia Southern next weekend. The Cajuns will wrap up the road swing with a trip to Lake Charles March 21st to play McNeese State.
More From News Talk 96.5 KPEL