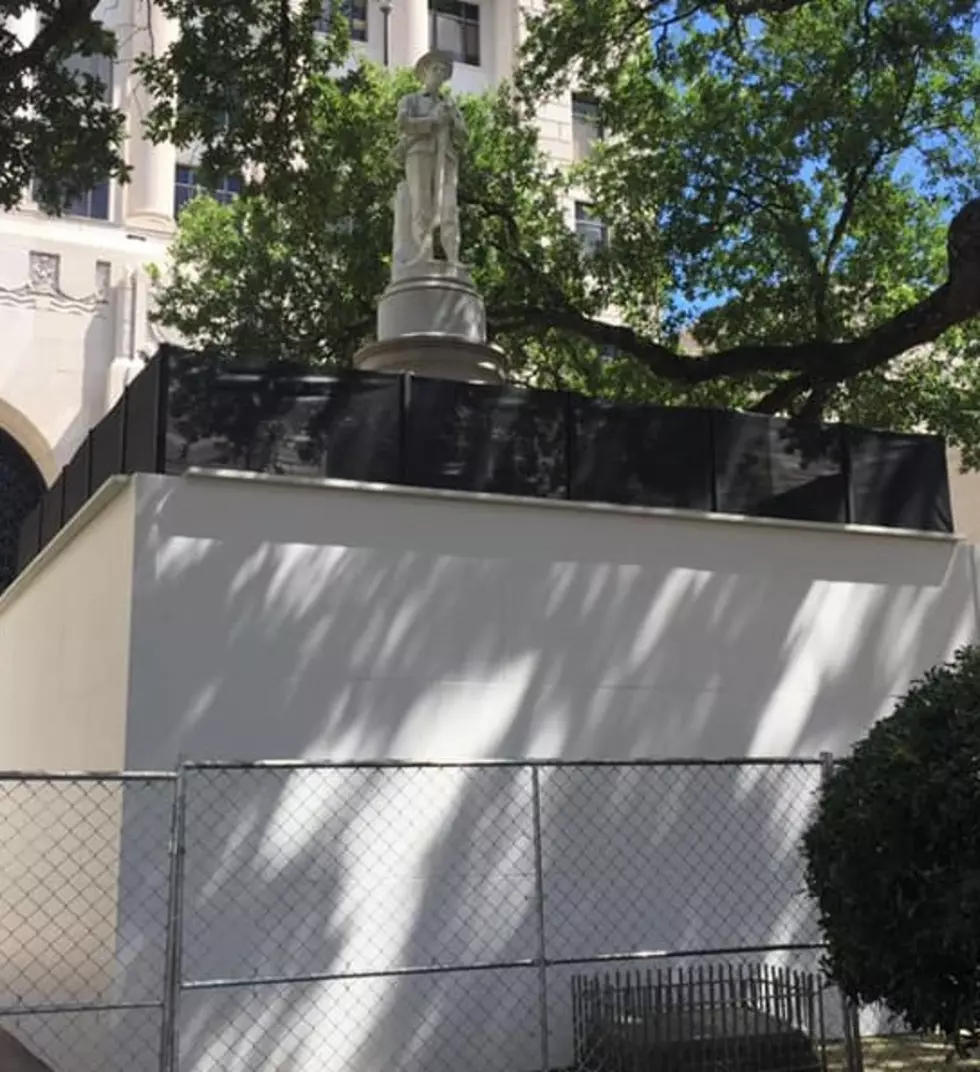 Delay in Plan to Move Confederate Monument in Shreveport
Caddo Parish
There's a bit of a delay in moving the Confederate Monument from in front of the Caddo Parish Courthouse.
Parish Administrator Dr. Woody Wilson says four contractors took a look at the entire scope of the project and the parish only got one bid. But that bid came in at more 2 million dollars which is four times the amount the parish budgeted for moving the monument. Commissioners have agreed to set aside 500 thousand dollars to move the monument to the Pleasant Hill Battlefield Site south of Mansfield.  Dr. Wilson says they will regroup and try to find another company that might be able to get closer to the budget amount.
The United Daughters of the Confederacy owns the monument nd this feud has been going on for years.
In a statement earlier this year, the UDC sent this to KEEL News
We are saddened that our monument will be moved from the parish courthouse, but it will be going to a place of honor and alongside graves of Confederate heroes to fulfill its purpose as a tombstone for soldiers from Caddo Parish who died on distant battlefields.
The legal fight over the monument has been ongoing for years. Last summer, the parish built a box around the monument to protect it from possible vandalism.
KEEP READING: See the richest person in every state
More From News Talk 96.5 KPEL