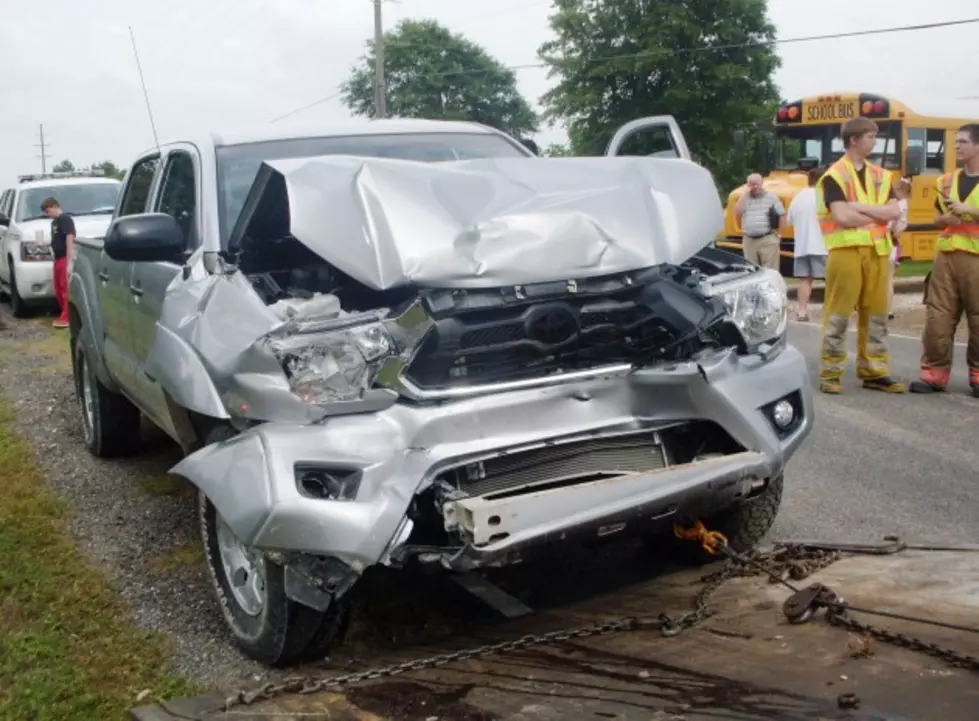 Eunice Man Jailed After Third DWI
crash picture State Police photo
Yesterday afternoon 27 year old Dustin Richard McGowen was arrested by State Police after an accident involving McGowen's truck and an Allen Parish school bus.
Investigators say the school bus was stopped on LA 383 with flashing lights and stop signs deployed then McGowen allegedly drove into the rear of the bus. Two students and the bus driver were taken to a local hospital with minor injuries.
Officers suspected impairment by drugs and called in a State Police Drug Recognition Expert who determined McGowen was impaired. McGowen would not submit a toxicology sample and a 'no refusal' warrant was issued by a state district judge. When a 'no refusal' warrant is issued an uncooperative driver can be brought to a qualified doctor to obtain a toxicology sample without consent. A sample was obtained from McGowen for analysis and the crash remains under investigation.
McGowen was charged with DWI third offense,  3 counts of negligent injury, illegal possession of Xanax, illegal possession of drug paraphernalia, careless operation, and failure to wear a seatbelt.
McGowen was booked into the Allen Parish Jail.