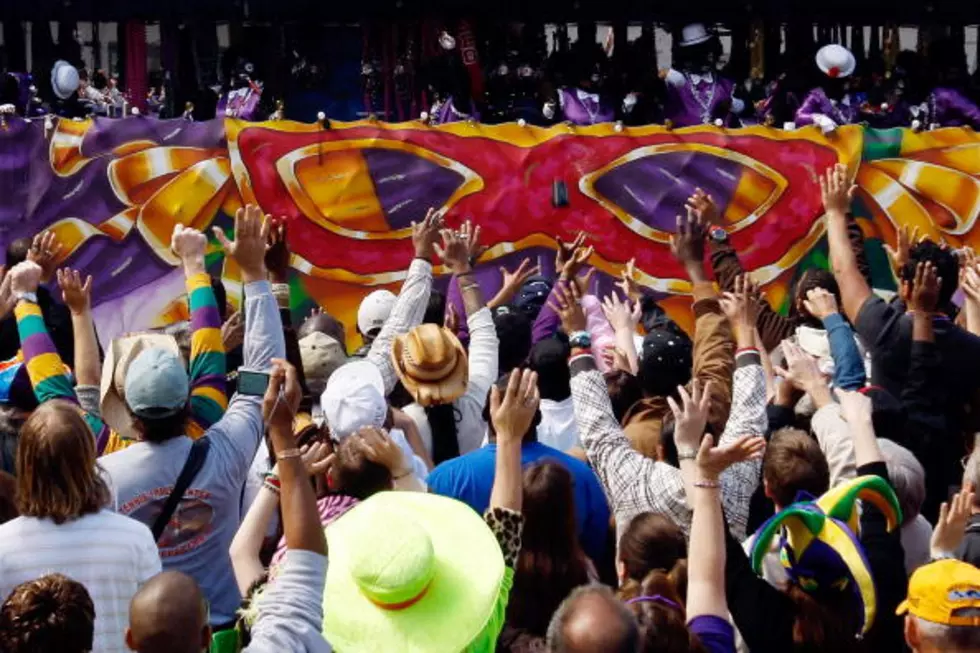 Firearms Friday: Be Smart About Concealed Carry During Mardi Gras Parades
(Photo by Chris Graythen/Getty Images)
Just because it is lawful for a person to carry a concealed weapon doesn't mean a person should do so during the crowded Mardi Gras parade, according to Chris Ortego, a firearms expert and trainer with High Brass Firearms and Acadiana Gunworks in Scott.
The law disallows people to carry a concealed weapon while inside the barricades erected for the parades, but there are no such restrictions for anyone outside those barricades.
"There's a ton of police already out there. There's a lot of kids out there, there's a lot of alcohol out there, and there's a lot of drunks out there," Ortego said. "It's just a mix of bad things waiting to happen."
Lafayette Police Department Cpl. Paul Mouton, who joined the program after Ortego, echoed those statements, pointing out that should a person be forced to draw and shoot his weapon, someone is likely to get hurt.
"That bullet's gotta go somewhere," Mouton said. "It's going to hurt one, two, maybe three people. And then if the gun gets into the wrong hands or if there's a struggle, you know, there's just so many factors that can come into play."
"It's best not to have a weapon in that type of environment," Mouton added. "It could escalate into something horrific."
To listen to the full interview with Ortego, click on the 'Play' button below.