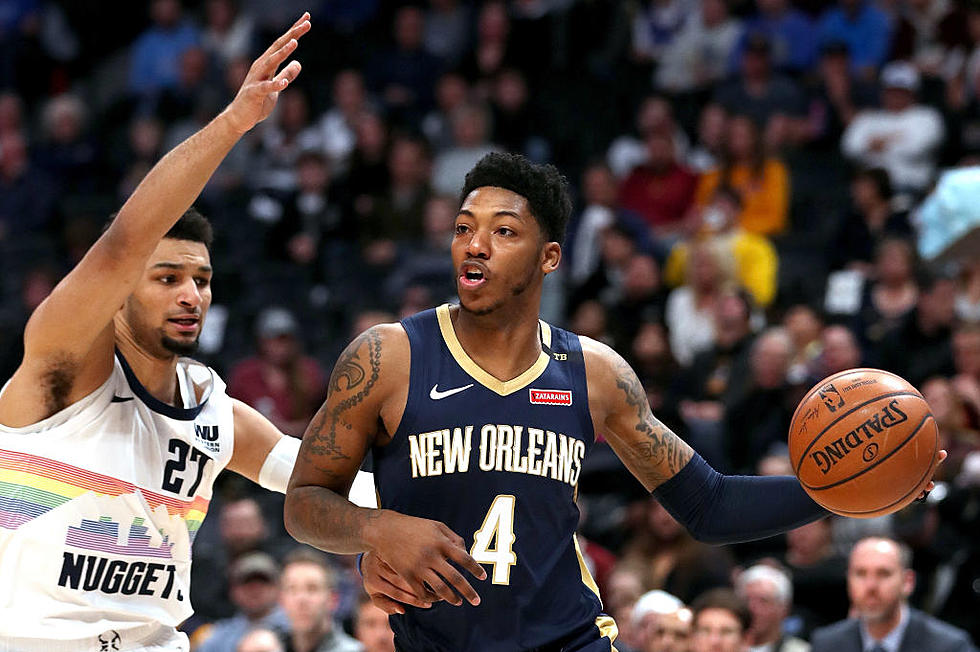 Former UL Guard Elfrid Payton Hosting Charity Weekend In Nola
(Photo by Matthew Stockman/Getty Images)
Do you like kickball? Well, you're in luck! Gretna native and former Ragin' Cajuns basketball player Elfrid Payton is hosting his third annual charity kickball tournament that is open to the public!
The tournament is being played at JB Spencer Park (700 Governor Hall Street, Gretna, LA) and it's being played on Saturday, June 29th from 2 p.m. through 6 p.m. In addition, there will be other NBA players and celebrities in attendance and is free to attend.
The NBA players and others who will be in attendance will be, Kyle O'Quinn (Indiana Pacers), Aaron Gordon (Orlando Magic), Dewayne Dedmon (Atlanta Hawks), Bo Outlaw (Former NBA player), and Nick Nack Pattiwhack (Comedian).
Payton said, "I am so blessed to give back to the Gretna community I grew up in, the New Orleans community loves it and we have a lot of fun for a good cause."
Also, on June 30th Elfrid will host his 5th annual free youth basketball clinic for 300 pre-registered youth players at the Alario Center from 11 a.m. to 4 p.m.
Payton also sponsors the Elfrid Payton Elite Youth Basketball Program in order to help expose student-athletes to basketball all the while emphasizing the overall importance of academics, leadership, and being a good person. Payton's Elite program is one of the only basketball programs for the youth of Louisiana which includes all of its team members who have received Division I basketball scholarships for this coming school year.
June 29th, EP Foundation Charity Kickball Tournament Media Opportunities:
2:00 PM        Kickball Tournament Begins (photo/video opportunity)
2:20 PM        Interview opportunity with Elfrid
5:45 PM        Championship Trophy Presentation by Elfrid Payton
6:00 PM        Event Ends
June 30th, 5th Annual Elfrid Payton Youth Basketball Clinic (Closed to the Public) 
11:00 AM        EP Youth Basketball Camp Begins
11:20 AM        Interview opportunity with Elfrid
3:30 PM          Awards and presentations
More From News Talk 96.5 KPEL