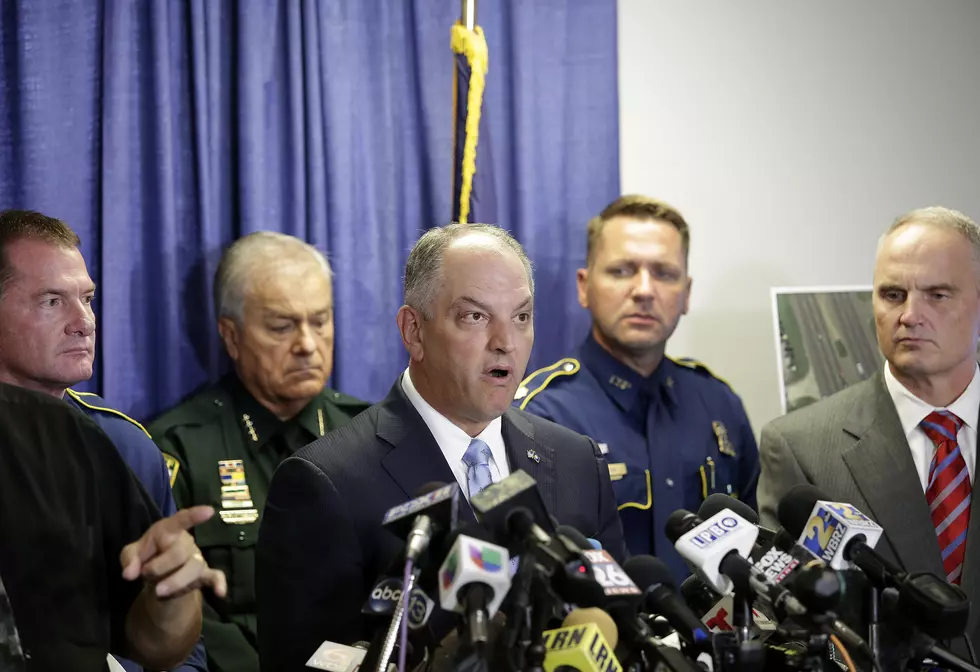 Governor Edwards Likely to Veto Bills that Curtail His Authority
Joshua Lott/Getty Images
In an announcement that surprised absolutely no one, Governor John Bel Edwards suggested that he would likely veto any measures that make it to his desk from the state legislature that would curtail his office's authority during a health emergency.
You may have heard that the Louisiana House of Representatives has recently passed legislation that would basically strip the Governor of his powers to close businesses, limit gatherings, and basically shut down the state during a health emergency.
Edwards suggested in comments made to the Louisiana Radio Network that those actions, debated and passed by the House, are "grossly irresponsible". The Governor went on to say that he felt good about his record in handling Louisiana's response to the COVID-19 pandemic. Edwards reminded legislators that it was not he who granted himself the authority they want to overturn. That public health authority was granted by the Louisiana State Constitution.
Meanwhile, the measures passed by the House of Representatives during this past week or so of the special session have now worked their way into the Senate. Louisiana Senators are expected to debate and discuss those measures next week. Should they concur with the House legislation the measure could then go to Governor Edwards' desk.
Of course, should they make it to the Governor's desk, don't expect him to be standing by with pen in hand. It's unclear at this time if there is enough support in either legislative chamber to actually override a gubernatorial veto. I guess we'll just have to wait and see and hope that the legislature and the Governor both have the best interests of our state at heart and are not driven by politics in the decision-making process.
10 Old School Christmas Specials That Hit You in the Feels
More From News Talk 96.5 KPEL