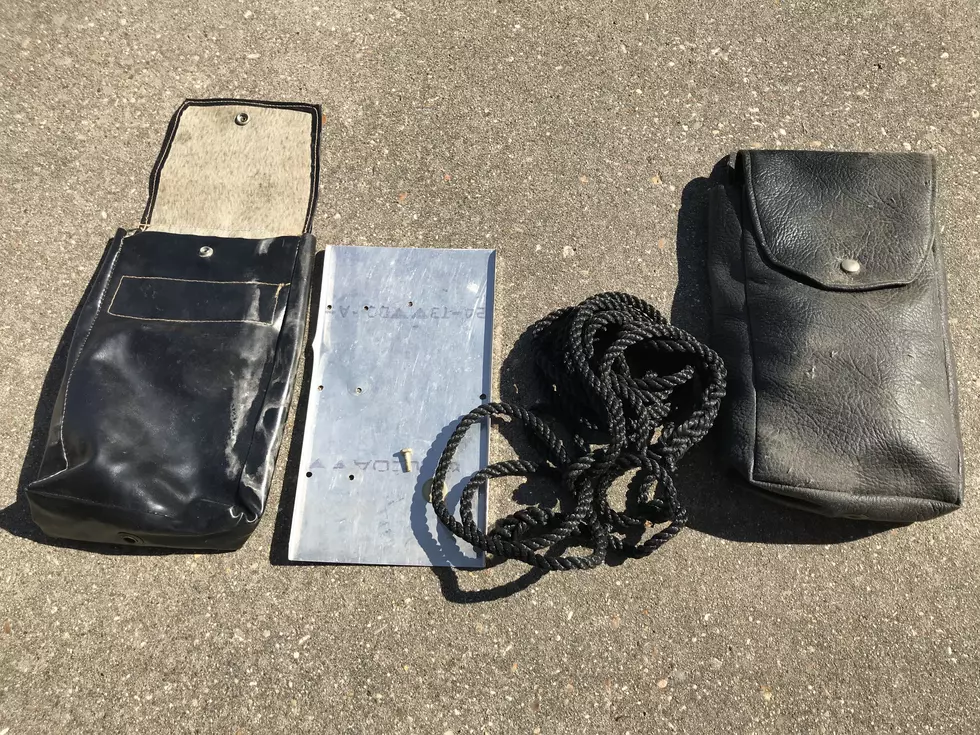 I Found Them In An Attic: Can You Identify?
Townsquare Media Photo by John Falcon
I have been helping a family clean out a house to prepare it for sale, and I found these things in the attic. Can you identify them?
The cases contained the same items: a rope and a piece of sheet metal. Both pieces of sheet metal were bent in the same manner (they are almost identical in shape/size).
The items were found along with items associated with aviation and scuba diving. In the same box were diving masks, fins, and weight belts, along with tools, clothing and repair manuals associated with helicopters.
More From News Talk 96.5 KPEL