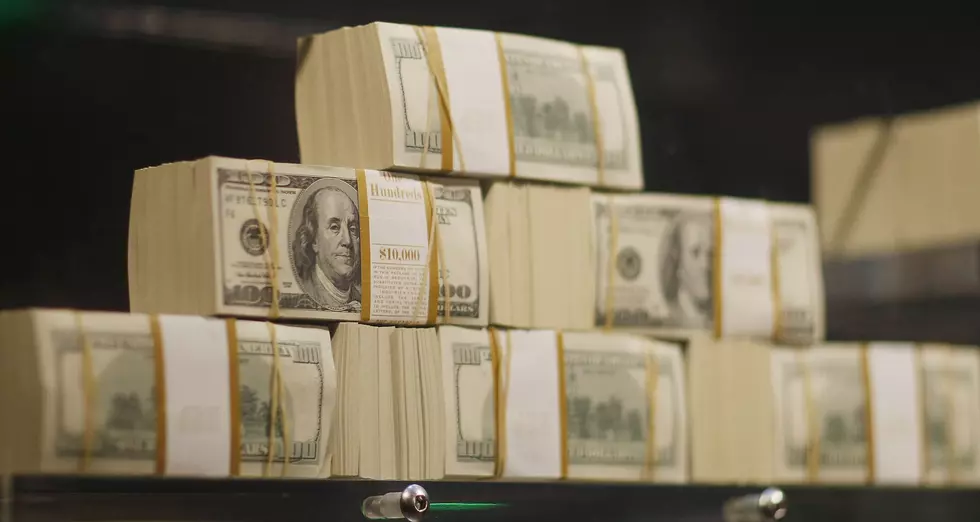 Louisiana Powerball Tickets Generate Two $50,000 Wins
Joe Raedle/Getty Images
Lady Luck was most definitely visiting in Louisiana over the weekend. The Powerball game created two $50,000 winners and Easy 5 generated a $100,000 jackpot win in Saturday's drawings. The big wins in Louisiana have been verified by the Louisiana Lottery and in case you weren't paying attention over the weekend, here's a recap.
First things first, the Mega Millions game did not get a winner as part of Friday's drawing. So that multi-state lottery jackpot continues to climb. According to the Mega Millions site, the next drawing, Tuesday March 28th with feature a top prize of $322,000,000. That jackpot total is, of course, estimated. The Mega Millions game has not generated at top prize winner since January 31st of this year. The winning ticket in that game was sold in Massachusetts.
Now for the Powerball game. If you did not see the drawing for this past Saturday night, March 25,2023, here is how that unfolded.
The numbers drawn, as verified by the Powerball website, were:
15   17   18   47   57  Powerball 19  Powerplay x2
No single ticket sold for Saturday's drawing matched the numbers needed to claim the jackpot of $112.7 million dollars. However, two tickets sold in Louisiana came very close to matching the numbers needed to claim that top prize. But since this is the Powerball and not horseshoes or hand grenades close didn't count for millions but it did count for tens of thousands of dollars.
The Louisiana Lottery's Big Wins page shows that two tickets sold in the state matched four of the five white ball numbers and the Powerball in Saturday's drawing. Neither ticket purchaser opted for the Powerplay which would have doubled their prize winnings from $50,000 to $100,000.  I am pretty sure both ticket holders will be wishing they'd spent the extra dollar.
The $50,000 winners were sold in Alexandria Louisiana, at the Super One Food Store on Macarthur Drive and at the Rende's Quick Stop #5 in Sorrento. Both of those ticket holders will need to contact the Louisiana Lottery's office to arrange for payment on their prize winnings.  And, since no ticket claimed the game's jackpot when the next Powerball drawing is held tonight, March 27th, the estimated top prize will be $122 million dollars.
While those two $50,000 Powerball wins were certainly sweet, they weren't the "sweetest" lottery win players in Louisiana captured on Saturday. The Louisiana Lottery's Easy 5 game had a jackpot winner. Saturday night's drawing revealed a single ticket had matched all the numbers needed to claim that game's top prize of $100,000. Louisiana Lottery officials have confirmed the winning ticket was sold in Donaldsonville but the exact point of purchase has not been revealed.
The next Easy 5 drawing will be Wednesday evening. The game will start with a top prize of $50,000 which is the amount Easy 5 resets to following a jackpot win. The Lotto Game from the Louisiana Lottery has not had a jackpot winner since January 11th of this year. The next Lotto drawing will also be on Wednesday night and the top prize will be an estimated $1,150,000.
As always we encourage responsible play in these or any lottery games. It's a wise person that only spends what they can afford to lose. However, if you feel you or someone you love has an issue with gambling the "best bet" is to get help. Call 1-877-770- STOP (7867). You will be directed anonymously to a counselor who can offer advice on dealing with your concerns.
10 Best Cajun/Creole Seasonings
There are lots of amazing Cajun and/or Creole seasonings around Acadiana. However, we asked you, and here are the top selections.
More From News Talk 96.5 KPEL