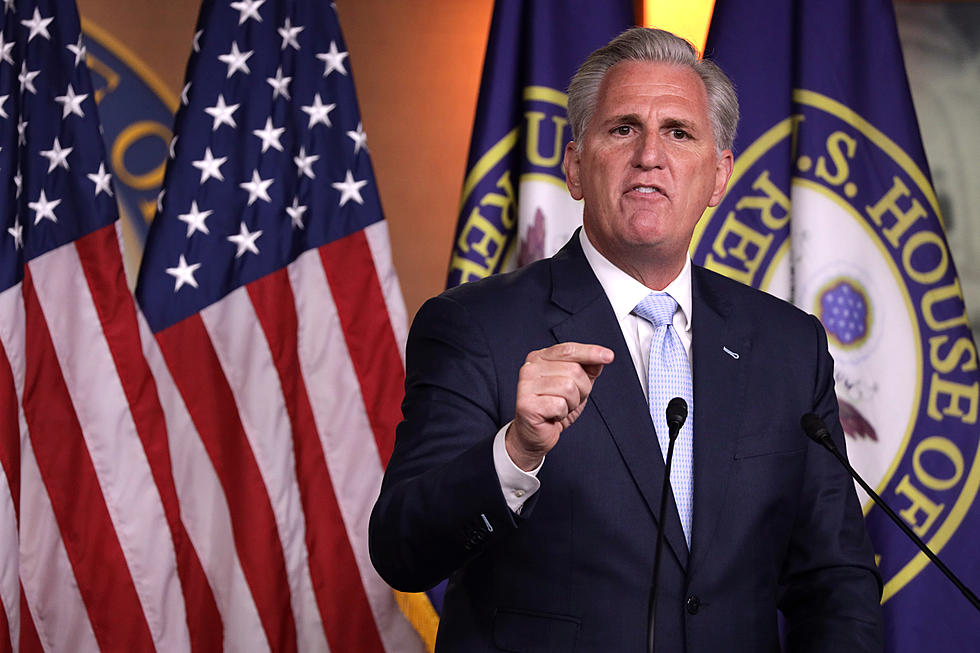 Kevin McCarthy Ousted as House Speaker Days After Avoiding Government Shutdown
Getty Images
WASHINGTON D.C. (KPEL News) - The Speaker's chair has been forcibly vacated for the first time in U.S. history as a handful of Republicans Republicans, led by Rep. Matt Gaetz of Florida, have joined with Democrats to remove Kevin McCarthy from the role.
Gaetz vowed to force the vote in the wake of the House passing a continuing resolution that narrowly avoided a government shutdown over the weekend. That clean CR fully funded the government until the middle of November.
While the clean CR was meant to give the House time to pass a more substantive budget, the motion to vacate has now paralyzed the affairs of the chamber as Congress must now begin the process of selecting a new Speaker. The battle for McCarthy to win the Speaker's chair in early 2023 took several days.
But this time, while House business could technically continue, the void in leadership presents a problem for Republicans, who have a narrow majority in the House and can't afford to have many members sit on the sidelines.
Who Could Replace McCarthy?
There are several potential names being floated as replacements for McCarthy, but most observers are skeptical about who would want to fill the role given the drama that surrounded McCarthy from the start.
One of those names is recognizable to Louisiana residents. House Majority Leader Steve Scalise is a member of the Louisiana delegation and was previously floated as an alternative to McCarthy back in January. However, Scalise recently announced he was battling cancer, so it's unclear if he has any interest in the job.
---
This is a developing story, and the KPEL News Team is working to provide additional coverage for Acadiana. Updates will be shared as they become available, so download the KPEL News app via Google Play or in the App Store and subscribe to breaking news alerts to get the latest information sent directly to your mobile device.
You can also use the KPEL app to submit a news tip, share a traffic update, or chat directly with our on-air team.
Be sure to bookmark our latest site, wearelafayette.net, where we provide more local news coverage as well as lifestyle and community features.
To report errors, omissions, or other concerns regarding the content above, send emails to news@kpel965.com.
Guess Which Southern State These Barbie Dolls Represent
We'll show you the Barbie doll, you see if you can figure out which south state it is meant to represent. Some of these are pretty tough!
Gallery Credit: Joe Cunningham
More From News Talk 96.5 KPEL