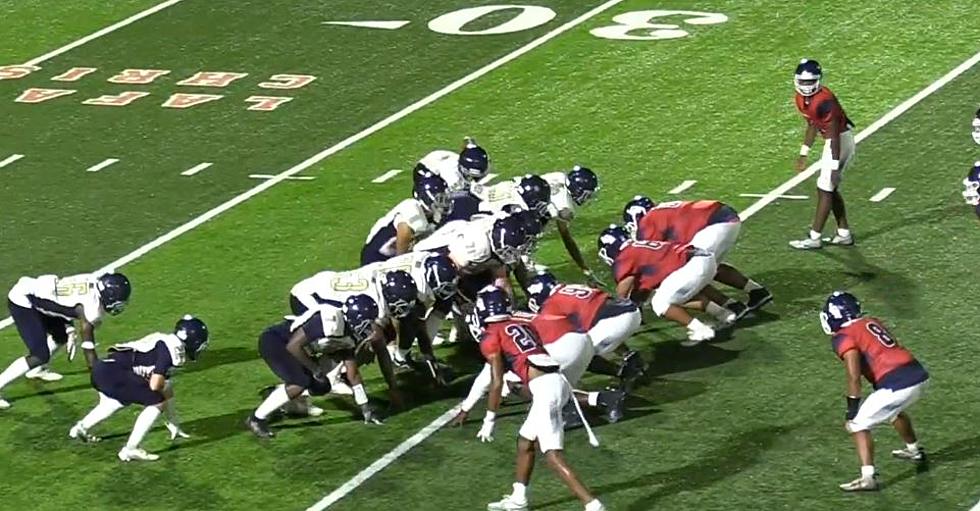 Lafayette Christian Academy Knights Tame the Avoyelles Mustangs
via LCA Knights Athletics
LAFAYETTE, La. (KPEL News) - In their final non-district game of the regular season, the Lafayette Christian Academy Knights took care of business as they blew out the Avoyelles Mustangs 52-14.
The Knights came out firing. As they do for each and every kickoff, Avoyelles conducted an onside kick that LCA recovered. Then, on the first play from scrimmage Quarterback Ju'Juan Johnson connected with Brayden Allen down the sideline for a 51-yard touchdown pass.
Following a two-point conversion attempt that failed by LCA, the Mustangs did what they do best: go on a 19-play, 78-yard touchdown drive that took off 9:31 off the game clock. After Kacie Gauthier's 20-yard touchdown catch on 4th down and Zayden Williams two-point conversion run gave Avoyelles an 8-6 lead, LCA fumbled on its ensuing drive.
The Mustangs led 8-6 after the First Quarter, but the Second Quarter belonged to the Knights. Over a nearly 9-minute span of game clock, LCA scored three touchdowns, two 2-point conversations, an extra point and a safety on a high snap to the punter who was tackled in the end zone. Trae Marzell, Carlos O'Brien, and Jalen Noel did the honors with two of those touchdowns coming through the air and the other one on the ground. That led to a 31-8 Halftime lead for LCA, who quickly expanded their lead to 45-8 within a 24-second span.
By the end of the contest, Johnson had two touchdown passes. Jalen Noel had four touchdowns as well (1 TD on the ground and 1 TD in the air), and the defense put on a dominant show.
Up next for LCA is district foe Northside High School as that game is set to kickoff on September 15th.
The Top 10 Biggest High School Football Stadiums in Louisiana
It's no secret that high school football is King in Louisiana, but do you know who's palace is the biggest? Based on seating capacity, these are the biggest high school stadiums in all of Louisiana!
More From News Talk 96.5 KPEL