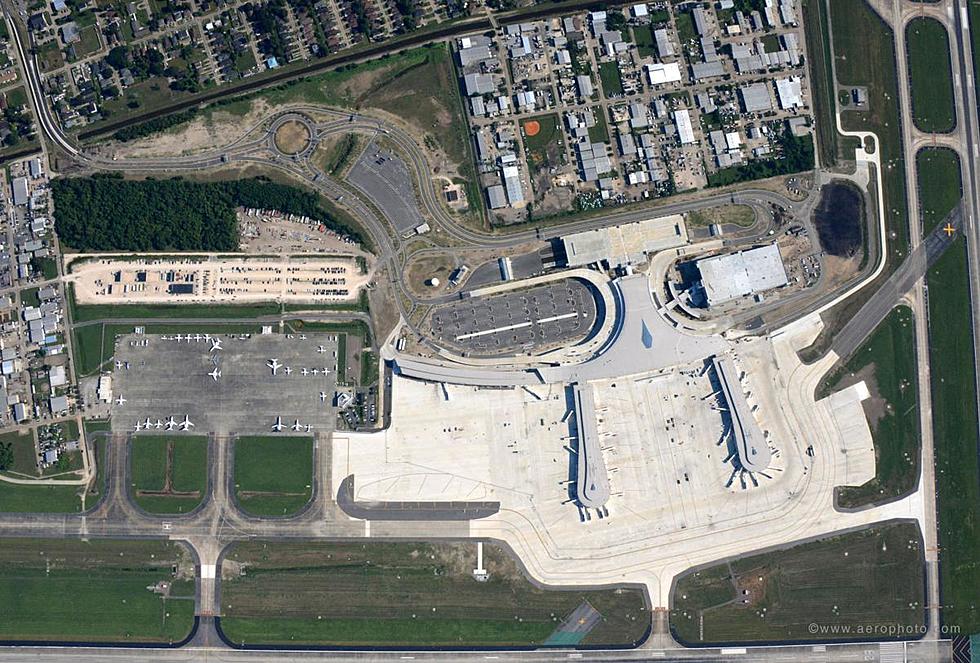 Louis Armstrong Int. Gets 2.6 mill For Runway/Taxiway Improvements
Courtesy of New Orleans Louis Armstrong International Airport
Louis Armstrong International Airport in New Orleans scores a 2.6 million dollar grant to help expand capacity.
The money was won in part because of the work of Baton Rouge Congressman Garret Graves, who sits on the House Subcommittee on Aviation. Graves says it's some vital funding.
"It's primarily going to be used for runway improvements and for taxiway improvements, and it is really focused on safety and additional capacity for the airport," says Graves.
Louis has received nearly ten million dollars in grants since November of last year.
The one billion dollar new terminal was unveiled last year, but Graves says the rest of the airport's infrastructure could still use some love.
"We do have some additional work to do on the adjacent roadside infrastructure are well as the airfield, and we are trying to bring them to the same level as the amazing terminal building that we have," says Graves.
Two taxiways at the airport are also set to undergo construction in the fall, part of a 40 million dollar project.
Graves says over a million people came to New Orleans for Mardi Gras, and projects like these keep the money flowing into Louisiana.
"If we are unable to get the people to our region to celebrate Mardi Gras, then we would lose out on an estimated one billion dollar economic impact," says Graves.
More From News Talk 96.5 KPEL