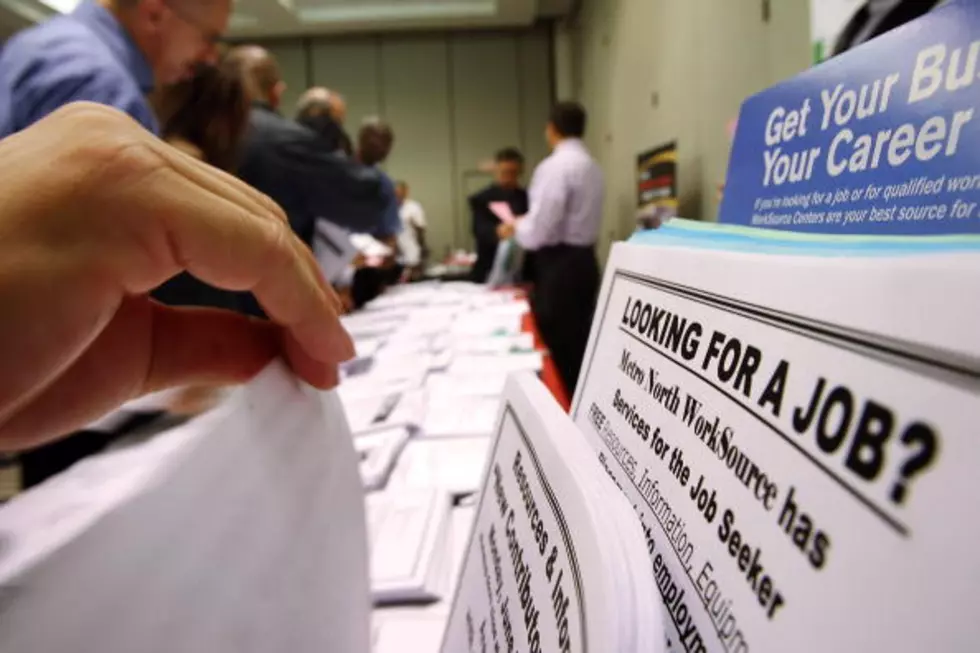 Louisiana's Unemployment Rate Drops, See Lafayette Job Numbers
(Photo by David McNew/Getty Images)
Louisiana's unemployment rate decreased to 4.3 percent in June, down .7 percent from the same time last year. Louisiana's unemployment rate is it's lowest since January 2008 according to the Governor.
Louisiana Workforce Commission Chief Economist Ali Bustamante says the state gained 300 jobs from May to June, which is better than most places in the US during the same period.
"We are actually bucking the national trend. The US actually experienced an increase in unemployment this past month, however Louisiana is going in a positive direction."
The field that added the most jobs was healthcare and social assistance, which added 1,200 jobs from the previous month, and 9,400 jobs over the year.
New Orleans powered the state's above national average performance in June, adding 1,600 jobs, the only metro area in the state to add jobs during that period.
"We certainly would love to see that prosperity shared throughout the rest of the state, but we certainly are seeing New Orleans in the lead of having a really tight labor market right now."
The city has added 8,800 jobs year to year, followed by Lafayette at 1,500 and Lake Charles at 1,100.
Houma continues to bleed jobs in the most recent report. Bustamante says the city has shed 2,900 in the last year, and 400 over the last month.
"Oil and gas over the last year unfortunately continue to shed jobs. Unfortunately, with the Permian Basin in Texas it has really been difficult for Louisiana's oil sector to stay competitive."
Shreveport is down 2,400 jobs year to year, and Baton Rouge is down 1,700.
More From News Talk 96.5 KPEL