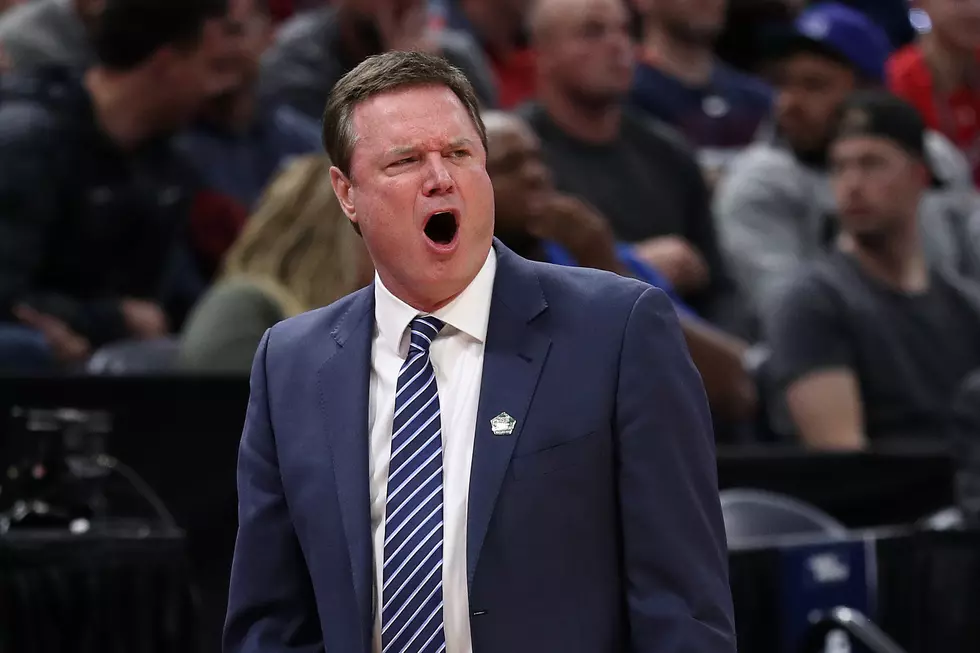 NCAA Issues Allegations Against Kansas Basketball
Getty Images/Patrick Smith
In an NCAA notice of allegations received by Kansas Monday, the University is charged with five Level I violations as well as a pair of Level II violations relating to the football program under former head coach David Beaty.
The school says it will "fiercely dispute" what has been presented.  Self issued a statement concerning his alleged involvement.
"By the NCAA's own admission through its public statements early this summer, it's no secret that there is tremendous pressure on the NCAA to respond to the federal court proceedings involving college basketball. ... In its haste and attempt to regain control, the enforcement staff has created a false narrative regarding me and our basketball program," Self said in a statement. "The narrative is based on innuendo, half-truths, misimpressions and mischaracterizations. ... I will strenuously defend myself and the program, but I will respect the process and will not speak to the details of the case."
Under NCAA rules a coach can be given a "show cause" order, which could mean a suspension of up to one year.  The enforcement staff indicated Self could be issued such an order for his involvement in three of the five violations.  Kansas says they support their coach.
The NCAA's biggest concern is the relationship between Kansas and Adidas and its employees.
More From News Talk 96.5 KPEL