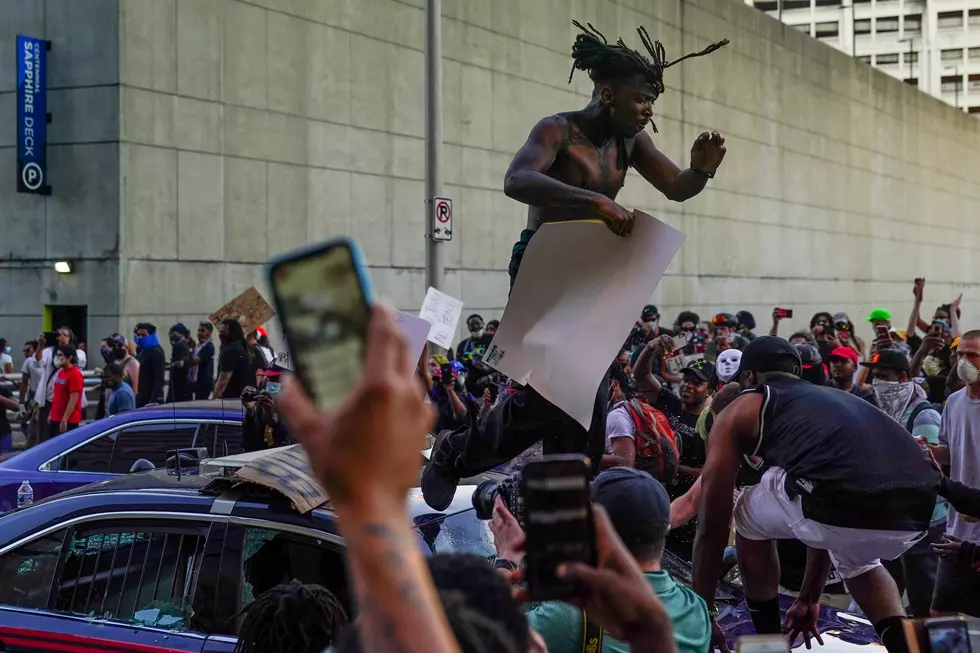 Protests Turn Violent Across the Nation
Getty Images
Protesters gathered in cities across the United States Friday night after a week of tensions between residents and police.
This has all bubbled over after the death of George Floyd in Minneapolis. He died while being taken into custody by police. One officer has been arrested on murder charges after he was caught on video with his knee on the back of Floyd's neck for more than 8 minutes. Floyd repeatedly said he couldn't breathe and he called out for help.
Tensions have been high in Minneapolis, New York, Dallas, Los Angeles, Memphis, Washington D.C., Detroit, Denver and many other cities.
Los Angeles police declared an unlawful assembly in downtown L.A. where protesters have looted several businesses. At least two police officers were transported to the hospital with injuries. On this video, you can see one police officer being beaten by protesters.
The Mayor of Atlanta had a powerful message for the protesters in her city. Mayor Keisha Lance Bottoms urged them to "Go home".
She told protesters:
This is not the legacy of civil rights in America. This is chaos and we are buying into it. This won't change anything. We're no longer talking about the murder of an innocent man. We're talking about how you're burning police cars on the streets of Atlanta, Georgia. Go home. Go home. We are better than this as a country. Go home. Go home.
The College Football Hall of Fame in Atlanta is heavily damaged by rioters.
In downtown Dallas, the protest turned violent and police had to use tear gas during the tense moments. Some of the protesters were blocking a freeway for several hours.
Enter your number to get our free mobile app
More From News Talk 96.5 KPEL