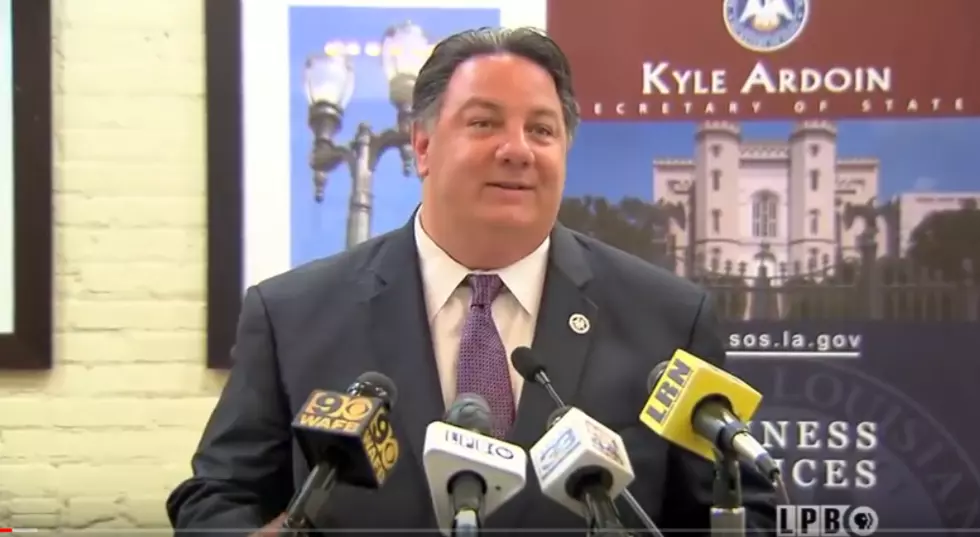 Secretary Of State Addresses Voter List Controversy
youtube image Louisiana Public Broadcasting
On the Moon Griffon Show today, Louisiana Secretary of State Kyle Ardoin responded to an Advocate article accusing him of withholding registered voting lists from Lafayette City Council candidates until August 1.
Ardoin pointed out to Griffon that the law doesn't require him to release these lists until five days before qualifying because of accuracy. Qualifying for the October election is August 6-8.
"You can't release a list you don't have," said Ardoin to Griffon. "And I'm not going to rush into releasing an inaccurate list, and then get in trouble for that."
Ardoin says his office is waiting for a decision from the Third Circuit Court of Appeals on Keith Kishbaugh's lawsuit, in which 15th Judicial District Court Judge John Trahan dismissed a petition that would have forced a re-vote on the newly-approved Lafayette City-Parish charter.
"We have to look at the statewide implications," said Ardoin, who pointed out that the lawsuit dismissal could throw the statewide election code into "chaos." He says this would affect nearly 60 governments across the state and would require the Louisiana Legislature to step in.
"I've got to make sure this election is done right from the get-go," exclaimed Ardoin. "This was a mess-up from the get-go. You can't amend a Charter without the vote of the people."
He expressed his displeasure with the Advocate's article.
"The Advocate wrote an agenda-driven story. My agenda is to do the right thing at the right time. I'm not going to back down because of political purposes."
LISTEN to Ardoin's interview with Griffon by CLICKING BELOW:
More From News Talk 96.5 KPEL