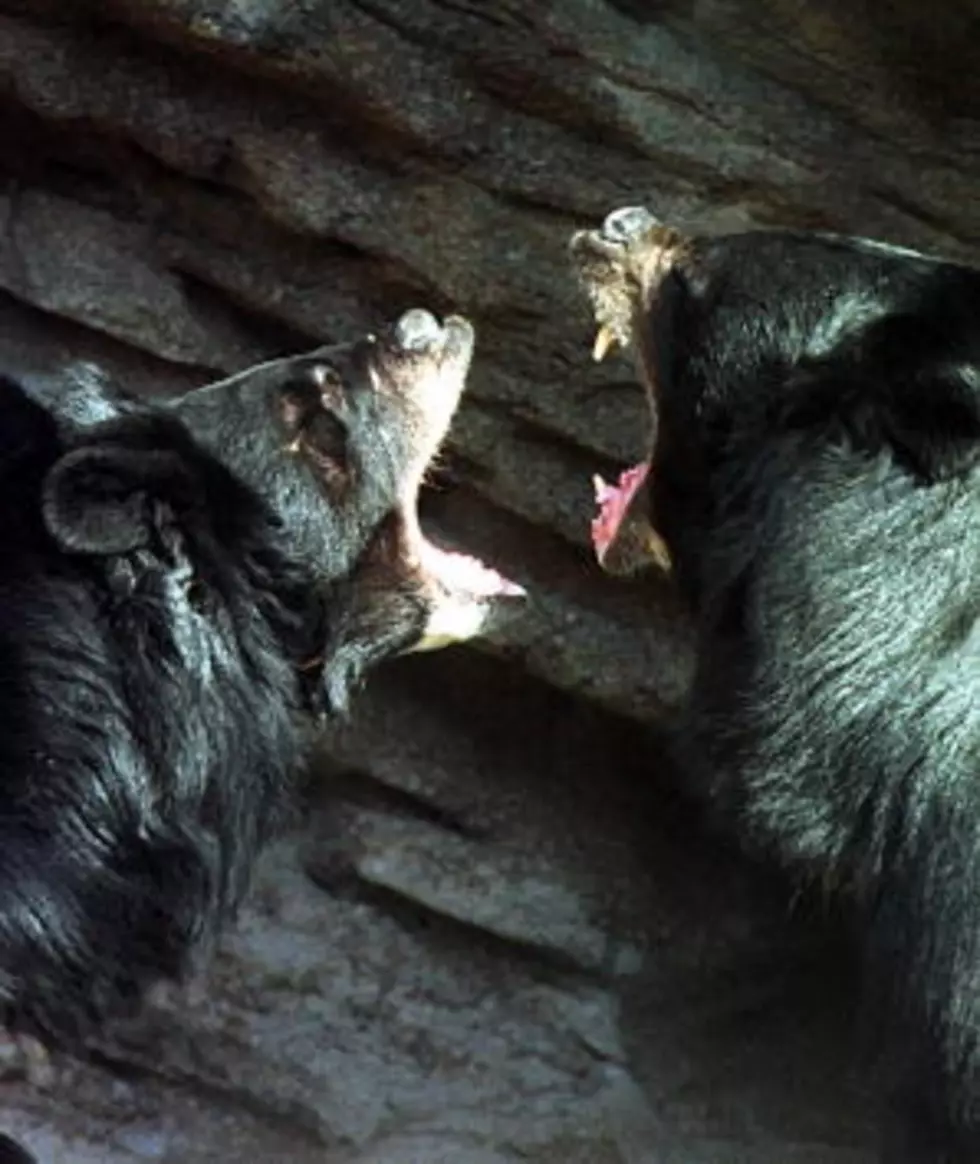 St. Mary Parish Dog Attacked By Bear, Officials Urge Caution
Black Bears, (Photo by Michael Smith/Newsmakers)
The Louisiana Department of Wildlife and Fisheries is working to remind St. Mary Parish residents to do everything within their power to avoid contact with black bears.  The advisory comes after a dog recently was injured after chasing a bear.
One St. Mary Parish neighborhood already has bear-proof garbage cans because of a rash of bears getting into garbage, but now bears are seeking food sources in and around neighborhoods throughout the parish.
LDWF has several suggestions on bear-proofing your home:
If you have a bear-proof garbage can, make sure you are using it properly. Make sure it is locked and not overfilled.
During this peak time of higher than normal bear activity, secure your pets.
Pet food containers left outdoors can attract black bears.
The Louisiana Department of Wildlife and Fisheries says even plentiful live oak acorns found in people's yards can attract black bears.  They say they will continue to set traps in neighborhoods where nuisance bears have returned, but they do remind citizens that feeding bears is against state law.
LDWF will continue to patrol areas around the parish, and citizens need to report broken garbage containers to the St. Mary Parish bear conflict officer at 337-828-4100.  To report problems with bears call 1-800-442-2511.
More From News Talk 96.5 KPEL