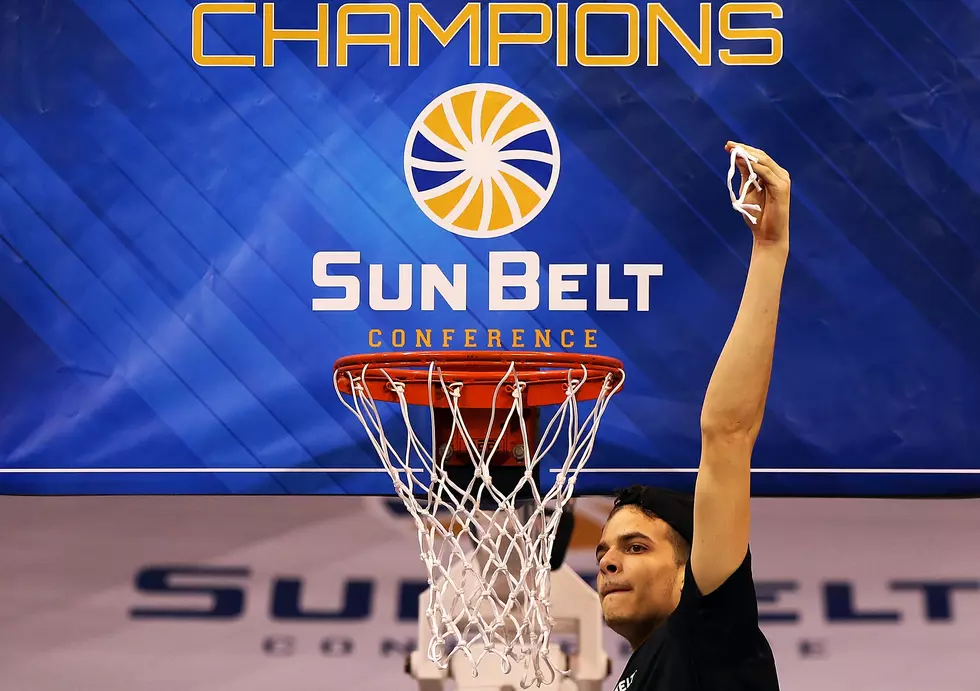 Sun Belt Scraps "Pod" Basketball Scheduling
Sean Gardner/Getty Images
The Sun Belt Conference has tabled the idea of "pod" scheduling - for now.
The new scheduling model was designed to help the top of the league improve its RPI ranking and perhaps get a better seed, or even a second team, into the NCAA Tournament.
There was only one problem...the NCAA is now using a different model, called the NET.
Under the proposal, the league would have played a twenty game conference schedule, with the final four games being home and home against two like opponents.  That would have pitted the top three teams in the league going head to head.
But with the NET now being used as one of the primary criteria, the league believes it would be better off learning more about how the NET works how it affects teams.
"Given the heightened importance we are placing on men's basketball and after an in-depth analysis of how to improve the quality and strength of our scheduling, we have come to the conclusion that the pod schedule format should not be our highest priority at this time," said Sun Belt and Georgia State University President Dr. Mark Becker.
Since the league was planning on a 20 game conference schedule, it will continue with that plan.  Also, the men and women will continue the "mirror" scheduling, but the women will only play 18 conference games.
The league also discussed improving its non conference scheduling.  Some of the ideas included scheduling more Quadrant I and II games (based on NET rankings), entering into a scheduling alliance with other leagues and/or coming up with non conference scheduling that averages a certain NET criteria.
Louisiana President Dr. E. Joseph Savoie will begin a two year term as the league's President.
More From News Talk 96.5 KPEL