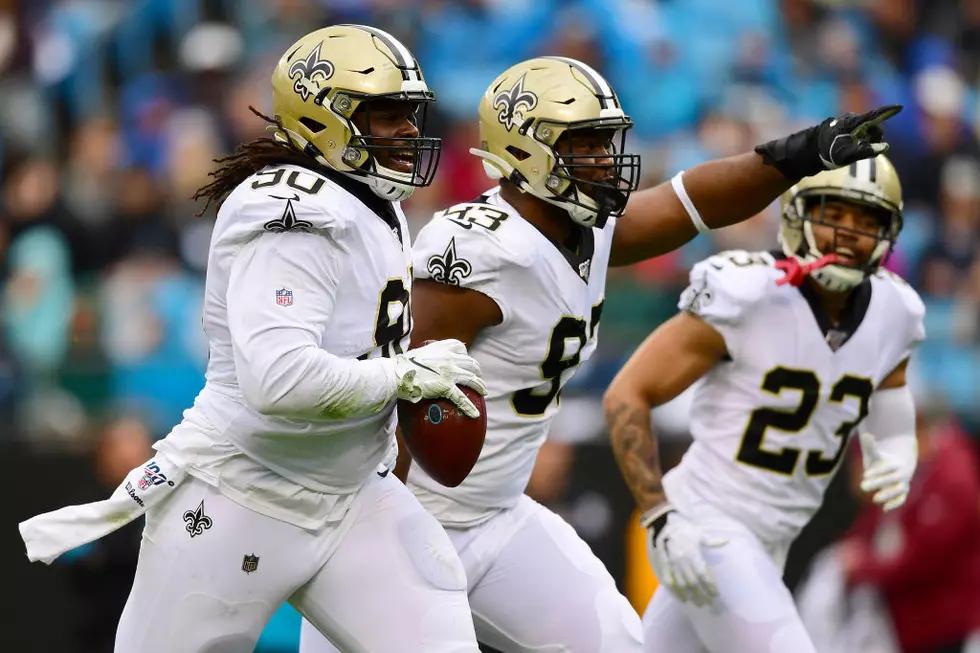 The Saints Grab The #3 Seed In The NFC Playoffs
(Photo by Jacob Kupferman/Getty Images)
Enter your number to get our free mobile app
The New Orleans Saints handled their business on Sunday dismantling the Carolina Panthers 42-10 but couldn't get any help from other playoff teams.
The Detroit Lions choked their game away against the Green Bay Packers as Aaron Rodgers erased a 14-point halftime deficit so the one seed was out of reach.
Next, a first-round bye evaporated as Russell Wilson couldn't complete the Seattle comeback and the 49ers defeated the Seahawks 26-21.
Therefore, New Orleans settles on the #3 seed in the NFC Playoffs.
The Saints will face the 6 seeded Minnesota Vikings on Sunday, January 5th at 12:05 p.m. at home in the Super Dome.
Here's how the remaining match-ups shake out.
#1 San Fransisco 49ers-BYE
#6 Minnesota Vikings at #3 New Orleans Saints (Sunday, Jan. 5 at 12:05p)
#5 Seattle Seahawks at #4 Philadelphia Eagles (Sunday, Jan. 5 at 3:40p)
#2 Kansas City Chiefs-BYE
#6 Tennessee Titans at #3 New England Patriots (Saturday, Jan. 4 at 7:15p)
#5 Buffalo Bills at #4 Houston Texans (Saturday, Jan. 4 at 3:35p)
For all my sports posts and to hear my inner sports thoughts, make sure to keep up with me on Twitter, Instagram, and Facebook
More From News Talk 96.5 KPEL