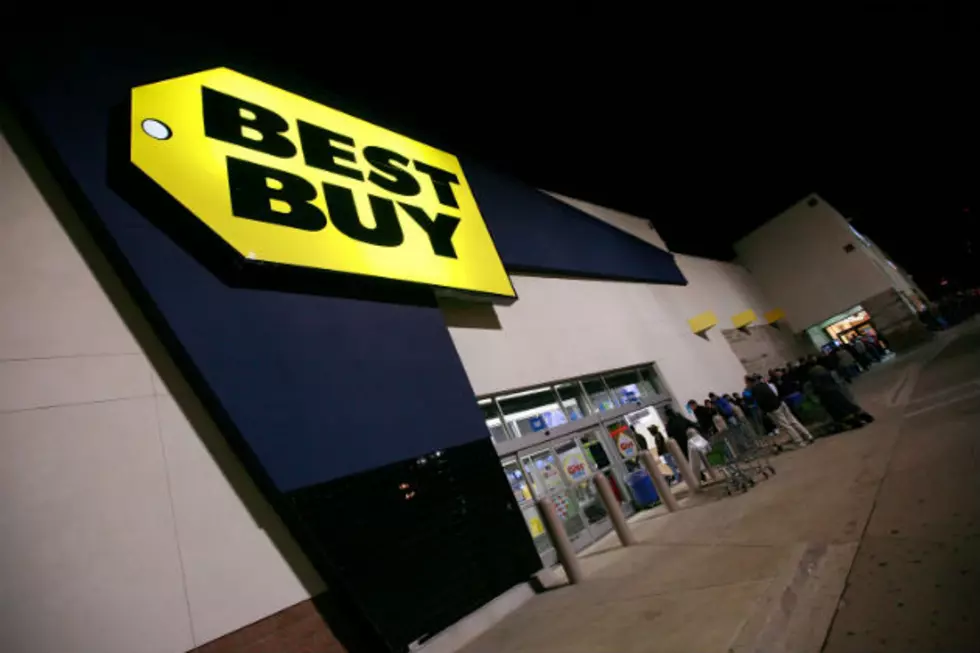 Two California Women Have Already Lined Up for Best Buy's Thanksgiving Day Sale
Tom Pennington, Getty Images
If you take a quick look at the calendar, you'll notice that Thanksgiving is still over two weeks away, yet that hasn't stopped two California women from lining up for Best Buy's Thanksgiving Day sale.
According to The Star Tribune, Vicky Torres and her friend, Juanita Salas, set up shop outside of the Best Buy in Beaumont, California LAST Wednesday just to get a great deal on a TV.
Yes, you read that correctly -- these women plan on camping out for THREE WEEKS to save a few bucks on a new television.
When asked what some of the passing customers thought of her plan, Torres replied:
Some say that's dedication, and others say that's stupid.
Best Buy will open at 5 p.m. on Thursday for its Thanksgiving Day sale. It'll close at 1 a.m. and reopen Friday morning at 8 a.m.
More From News Talk 96.5 KPEL