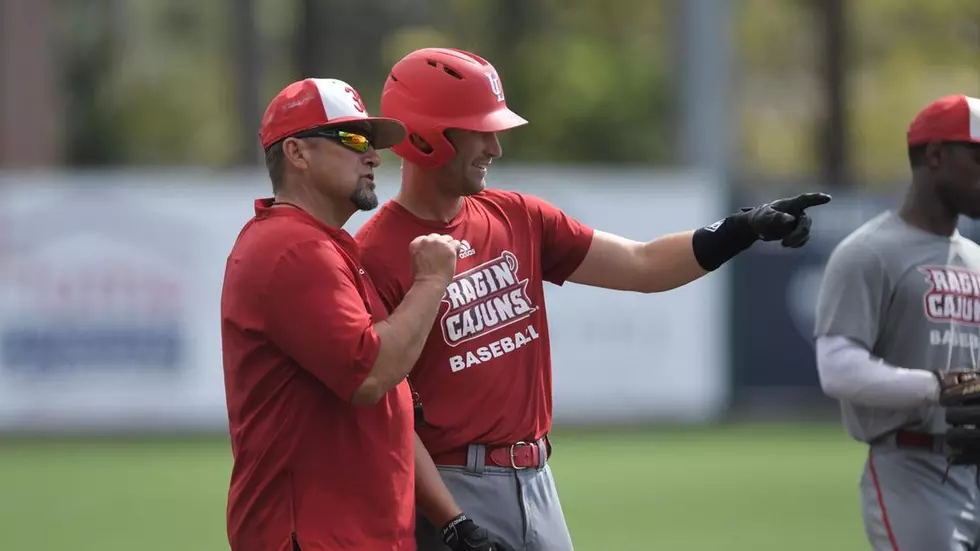 Photo Courtesy: ragincajuns.com
The Louisiana Ragin' Cajuns signed multiple players to a National Letter of Intent on Wednesday, as part of their 2021 signing class.
Louisiana signed 8 high school seniors, who will graduate next spring and be eligible during the 2021 college baseball season, along with three junior college players, who also will be available in 2021.
The list of high school players who signed is below:
Hayden Durke, a right-handed pitcher who attends North Vermilion High School.
Chipper Menard, a left-handed pitcher from New Iberia Senior High.
Sam Bianco, a utility player from Oxford High School in Oxford, Mississippi.
Chad Brown, a left-handed pitcher with McKinley Boyd High School in McKinley, Texas.
Clayton Dean, a middle infielder who attends Cypress Christian High School in Tomball, Texas.
Peyton Havard, a right-handed pitcher from Bridge City High School in Orange, Texas.
Conor Higgs, an outfielder who attends Texas City High School in Texas City, Texas.
Carson Roccaforte, an outfielder from Port Neches-Groves High School in Port Neches, Texas.
The three junior college players are listed below:
Left-handed pitcher Blake Marshall.
Right-handed pitcher Spencer Arrighetti.
More From News Talk 96.5 KPEL