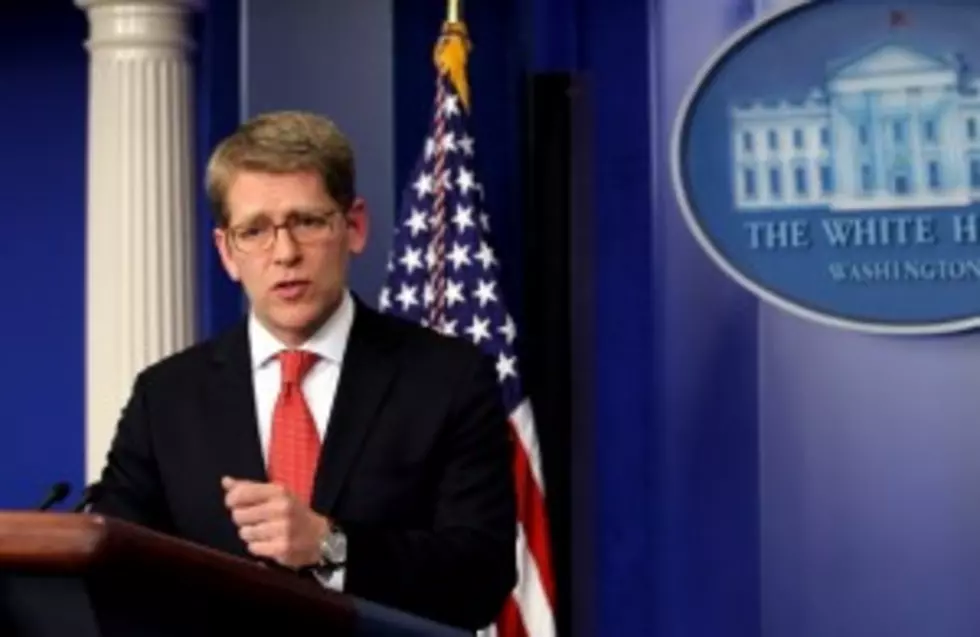 White House Spokesperson Jay Carney Spinning Again
Jay Carney has his daily briefing with reporters and the questions continued about using executive privilege with documents concerning Fast and Furious.
In one, he forgets the name of the border guard killed that is at the center of the controversy.  In another, he gets facts of the whole issue mixed up and tries to blame the whole thing on Bush.  In yet another, he claims that Obama is not hypocritical, but can't say why.  And in yet another, he claims that executive privilege was entirely about principle, which even the assembled reporters couldn't believe.
We'll talk about all of it today.  What do you think about his comments?
More From News Talk 96.5 KPEL