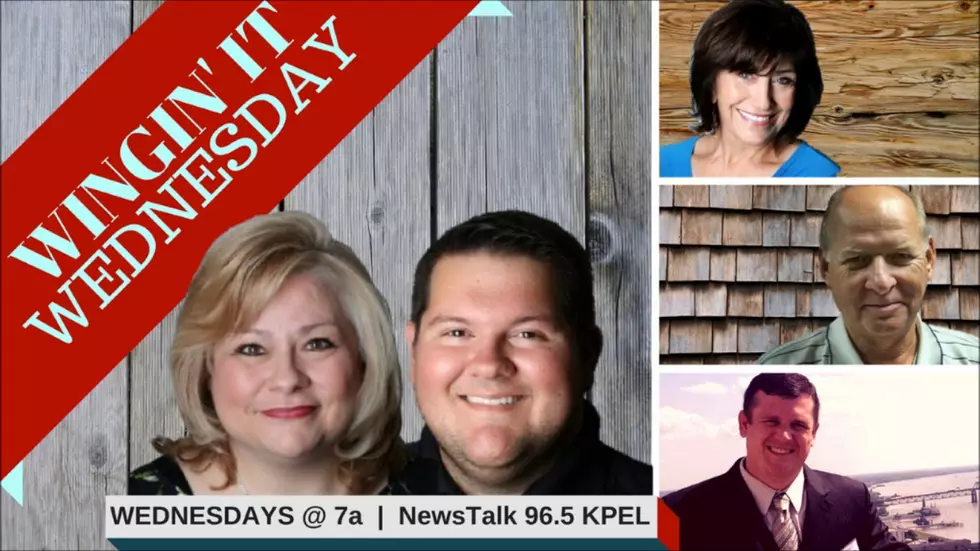 Wingin' It Wednesday | August 1, 2016
Wingin' It Wednesday Photo
Our Wingin' It Wednesday panelists Carol Ross, Warren Caudle and Stafford Barnett tackled a number of hot topics this morning.
Too much to vote on?
It looks like two major issues will be before the council before the end of the year. So-called deconsolidation and the anticipated LUS Management Deal. Do you think either of them will make it through the council and onto the Nov ballot?
Midterm Outlook
This week it's been trump versus Cohen. Trump versus Koch brothers. Giuliani making his own headlines. And a threat to shut down the government for border security. Do you think all of this impacts the midterm elections? What about turn out locally?
3D Printed Guns
What does it mean to the overall gun conversation and where does it fall in terms of the Second Amendment? Is there any way to stop technology like this? Would you even want to?
TSA Program Monitors Average Passengers
This week, the TSA has had to explain a program in which air marshals keep tabs on passengers while they're on point. According to a report, it focuses on passengers flying internationally. But some privacy advocates have said it's government overstepping. What do you think?
Wingin' It Wednesday is brought to you by LABI - Louisiana Association of Business and Industry.
More From News Talk 96.5 KPEL