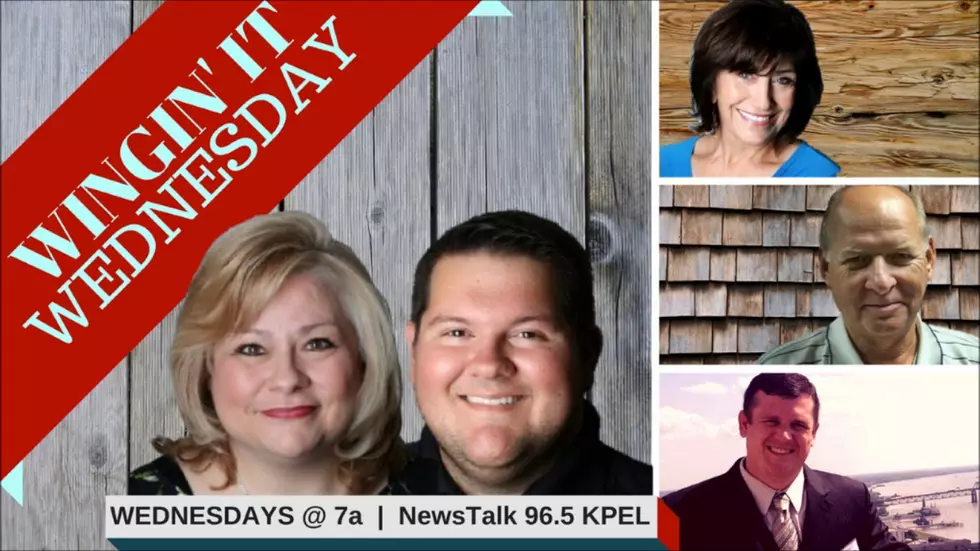 Wingin' It Wednesday | August 15, 2018
Wingin' It Wednesday Photo
Our Wingin' It Wednesday panelists Carol Ross, Warren Caudle and Stafford Barnett tackled a number of hot topics this morning.
The Sheriff's sales tax amount has been changed. But will the city of Lafayette be blocked from funding? How does the internal back-and-forth play into this decision?
Councilmember Bruce Conque wants to strip a substantial portion of funding from the Lafayette City Marshal's office as part of the LCG budget process. Do you think the Marshal should have to detail all of the services provided and should they keep 100% of their funding?
President Trump signed a defense spending that was a project Sen John McCain was instrumental in. Yet, his name wasn't mentioned during the ceremony. Critics have spoken out about McCain's involvement, but I wonder: would this whole Trump/McCain dynamic be different if the health care vote would have gone differently?
Finallym, Omarosa is out with her book and making the TV rounds. I'm not surprised that it has ended this way, but what do you make of the recording that supposedly features WH staffers discussing Trump using racial slurs?
Wingin' It Wednesday is brought to you by LABI - Louisiana Association of Business and Industry.
More From News Talk 96.5 KPEL