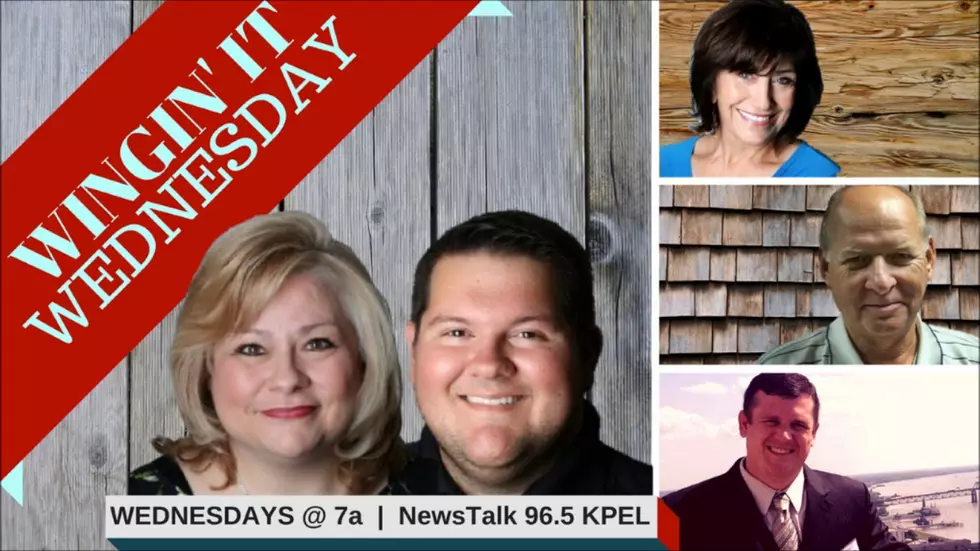 Wingin' It Wednesday | Farewell John McCain
Wingin' It Wednesday Photo
Our Wingin' It Wednesday panelists Carol Ross, Warren Caudle and Stafford Barnett tackled a number of hot topics this morning.
1. After a weekend of virtual silence, President Trump reportedly ended up at odds with the National VFW which convinced him to speak out about McCain. People often get hung up on "how to honor someone", "how to denounce someone/some group". We know Trump is different than any president before him, but I'm always interested in people the way analyze the WAY he does something. What do you think?

2. In a series of early-morning tweets, Trump railed against Google search results for "Trump News". He said all of the results were from fake news and were "bad". Google quickly responded listing its process for serving the most relevant content to each individual user. We have known for years that is what cookies and browsing history are used for. Critics say Trump essential "googled himself" and was not happy with what came up.

3. A new lawsuit against a St. Landry Parish priest was filed by the victim. This week, KATC reported that the church where Father Guidry was serving actually had a farewell luncheon for him after the allegations surfaced. The victim's attorney says the abuse has had long-lasting effects. How do people reconcile this apparent test of faith within the Catholic church? Do you see it speeding up the rate at which people are leaving the church?
Wingin' It Wednesday is brought to you by LABI - Louisiana Association of Business and Industry.
More From News Talk 96.5 KPEL