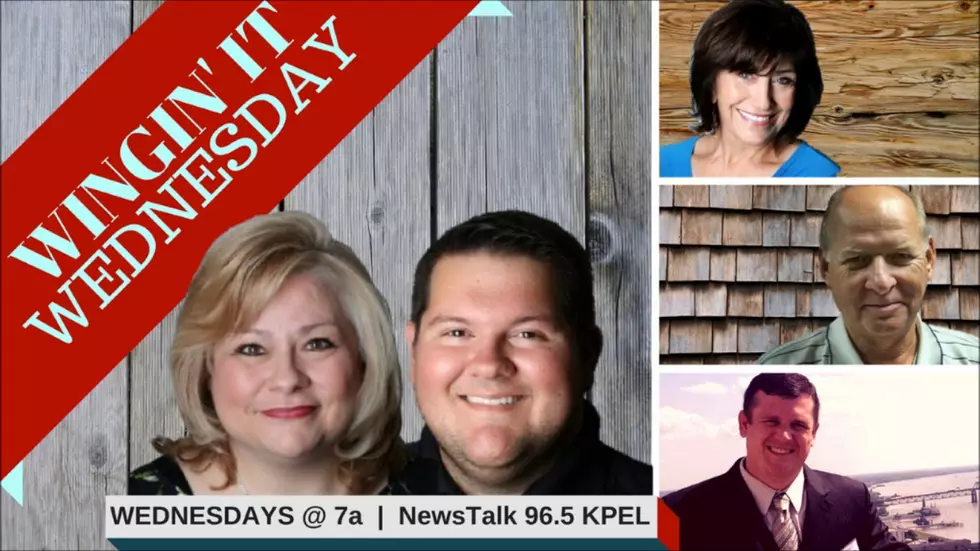 Wingin' It Wednesday | SCOTUS Confirmation Chaos
Wingin' It Wednesday Photo
Our Wingin' It Wednesday panelists Carol Ross, Warren Caudle and Stafford Barnett tackled a number of hot topics this morning.
Another tropical system impacts Louisiana and it seems that Acadiana has dodged another bullet. With the flooding that we had in 2016 and again last year, do you think we have the infrastructure in a position to handle another significant rain event? Has the work of LCG on drainage projects been enough? Do we have to have another major flood before we know for sure how much water the system can handle?

Senator Kennedy is the star of the show once again as day 1 of hearings for SCOTUS nominee Kavanaugh turned contentious. What are your thoughts on this process and do Democrats have a point in demanding all documents from his time working for GWB?

Attorney General Jeff Landry penned an iPad that was published in the advertiser regarding a nuisance lawsuits that are targeting energy companies across the nation. It is his contention that these lawsuits could find a home in our state and wants to proactively stop them. Is this a legitimate concern for our state in your opinion?

Another book about the Trump White House comes out and is guided by an 11 minute phone interview with the President himself. Author Bob Woodward says there were also 200+ interviews with many people who work in the White House. If you're Trump, are you looking over your shoulder?
Wingin' It Wednesday is brought to you by LABI - Louisiana Association of Business and Industry.
More From News Talk 96.5 KPEL