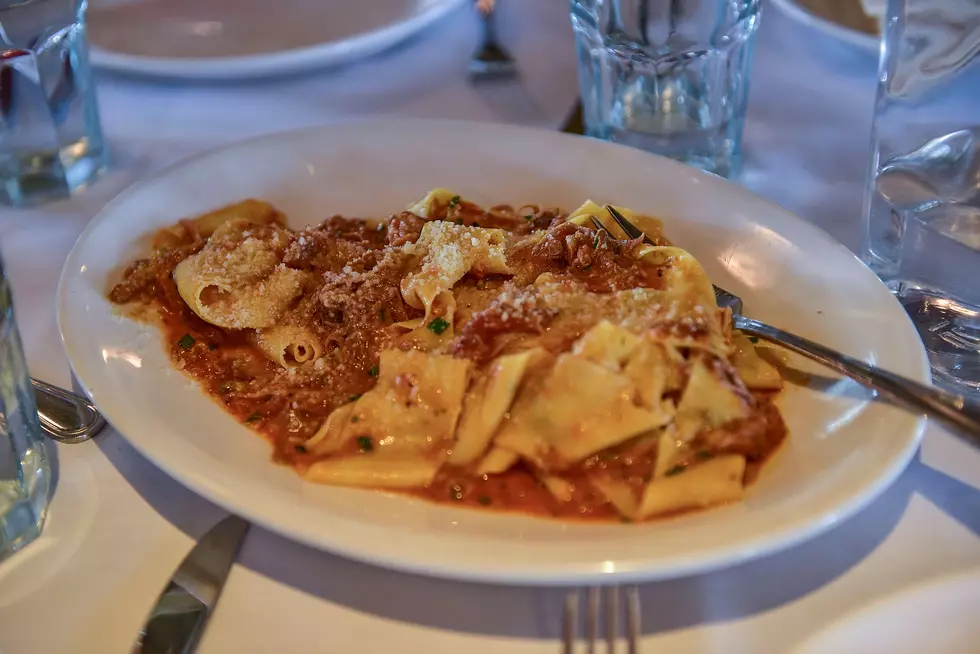 You Can Now Get a Lifetime Pasta Pass From Olive Garden
Lisa Lake/Getty Images
Fans of Olive Garden are surely rejoicing right now. The wildly popular once a year 'Never Ending Pasta Pass' is back, and a new twist has been added. Starting on August 15th at 2:00 pm ET, 24,000 people will be able to scoop up the normal pass, and for the first time, this year a lifetime Pasta Pass will also be available! Only 50 lucky fans will get to upgrade to unlimited Olive Garden deliciousness.
The normal Pasta Pass is $100, and the first 50 to purchase the coveted pass can add a lifetime of unlimited servings of pastas, sauces and toppings, and breadsticks and salad for an additional $400. That's $500 total, and according to the Daily Meal 'If you used the Lifetime Pasta Pass once a day for the next 60 years, each visit would cost less than three cents and the $500 you shelled out for the card would be paid off by your 45th bowl.' Ummm, that's kind of amazing.
The Never-Ending Pasta Pass can be used from September 23 through November 24, and Olive Garden is recommending that if you want to get in on this awe-inspiring promotion, you should probably get in their website 'waiting room' by 1:55 pm ET on Thursday, August 15th. Good luck, y'all!
More From News Talk 96.5 KPEL