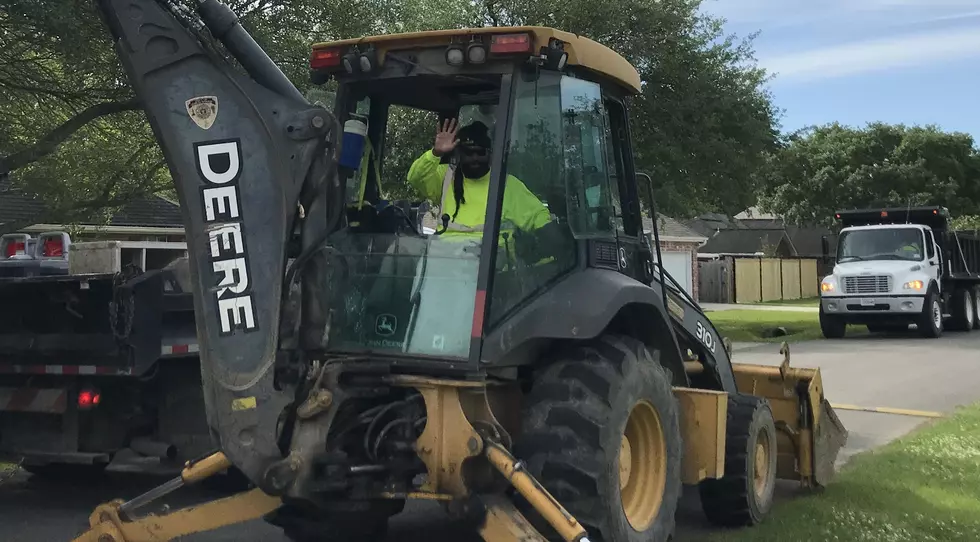 Youngsville Yard Waste Clean-up Crew Hard at Work
Townsquare Media photo by John Falcon
Kudos this morning to the Youngsville yard waste clean-up crew, as they were hard at work in my driveway.
I appreciate the City of Youngsville for providing this clean-up service. Over the weekend I needed to remove a tree from my yard, so I borrowed a chainsaw and some expertise from Hobeaux and got to cutting. I chose this weekend to do the cutting because the schedule of pick-up from the City of Youngsville included this week. I was very pleased to see that the crew had the waste picked up before 10am!
Bryan was very efficient on the backhoe, controlling that beast like a surgeon in an operating room. Not a mark was left in my yard!
So, let this serve as a shout-out to all of the "essential" workers who keep this world moving.
5 Worst Lafayette Intersections
More From News Talk 96.5 KPEL