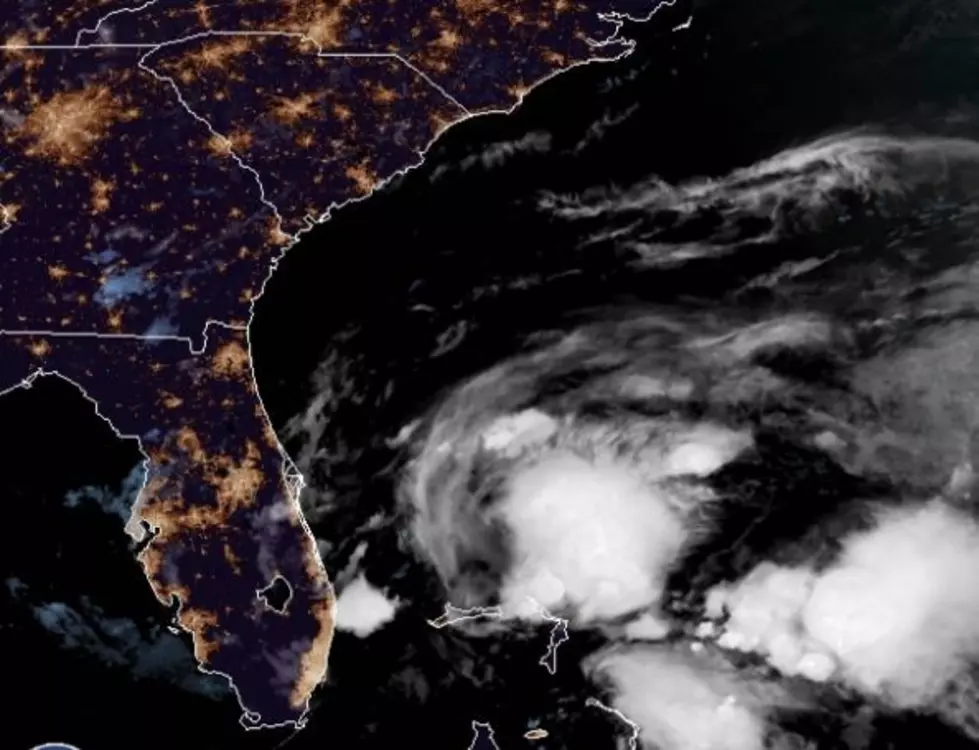 2020 Could Get its First Tropical Storm This Weekend
nhc.noaa.gov
Do you remember when someone used to say the numbers "20 20" you'd think of your eyesight and needing glasses? Well, history is soon going to remember "20 20" as the year that just couldn't stop throwing curveballs at us. The tropical season for this year, 2020 is setting up to be just as wild of a ride as the first part of the year has already been.
Hurricane Season in the tropical Atlantic doesn't start for another two weeks. However by later today (Saturday) or sometime tomorrow we could be looking at a named tropical system off the coast of Florida. By the way, should the system earn a name it would be Arthur.
The National Hurricane Center is giving this area of disturbed weather located just to the east of Miami an 80% probability of becoming a tropical or subtropical cyclone over the next five days.
Forecasters believe the system will move away from the Florida coast as it drifts northward. However, that track could carry the system over the northern Bahamas and perhaps even affect the Outer Banks of North Carolina.
I wonder if and when forecasters will eventually move the start date of the tropical season up a few weeks? The past few years have seen storms form during the latter part of May. The eastern Pacific tropical season already starts on May 15th so I don't think it would be that big of a change in procedures to move the Atlantic to a similar start.
Regardless, it only takes one tropical system to ruin your year. Since many of us are already counting 2020 as teetering on the brink of ruin that would just put us over the edge. Let's hope this system stays offshore and any other systems that form this year do exactly the same.
.
Interesting Facts About the Basin Bridge
More From News Talk 96.5 KPEL