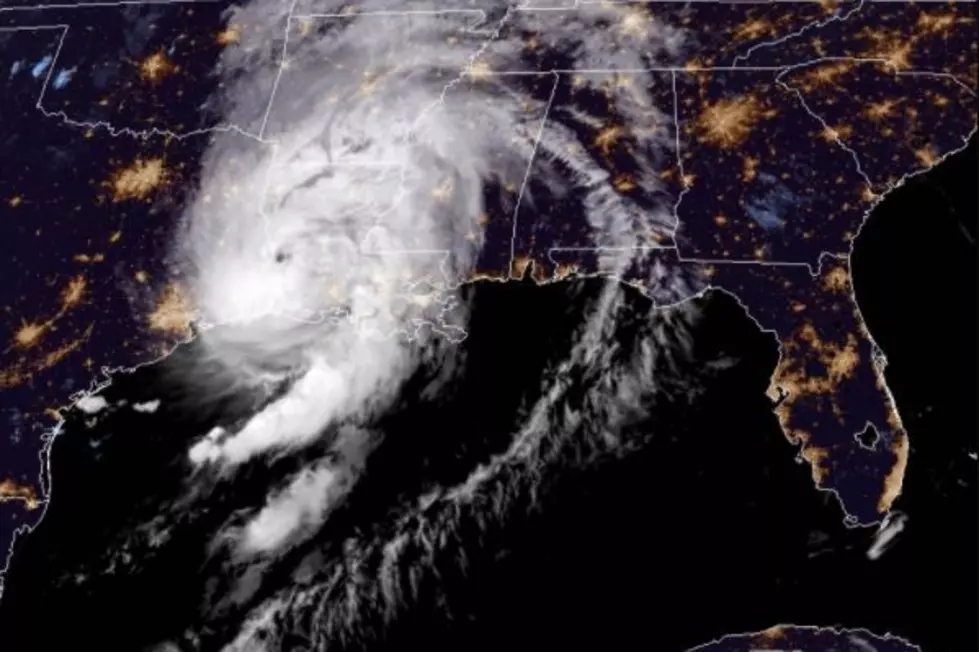 Yet Another Preseason Forecast Predicts Active Hurricane Season
cdn.star.nesdis.noaa.gov
Last week we reported that forecasters with the forecasting service AccuWeather had released their preseason hurricane outlook for the upcoming 2021 tropical season. Yesterday, forecasters at Colorado State University issued their preseason forecast. Both groups of meteorologists have come to the same conclusion. There's a 50/50 chance you'll need your hurricane kit this year if you live in Louisiana.
Here are the numbers from the Tropical Meteorology Project from CSU as released yesterday. They are calling for 17 named storms over the course of the season. Of those 17 storms, eight of them are forecast to reach hurricane intensity on the Saffir-Simpson Scale.
Of those eight storms that become hurricanes, four of those storms are expected to be classified as major hurricanes, meaning a category three or higher on the Saffir-Simpson scale. Just to compare, the AccuWeather outlook predicts 16 to 20 named storms of which seven to ten of those storms will become hurricanes.
Now, if these forecast predictions hold true then this year's season will be a lot less active than last year's season. You might recall the 2020 Hurricane Season had 30 named storms. Five of those storms made landfall in Louisiana. So, what is the prognostication of another Louisiana landfall this year?
According to data from the Colorado State forecast, Louisiana's coastline has a 50% chance of experiencing a landfalling hurricane this season. This year's outlook is hauntingly similar to what forecasters were predicting for last year so, there's one more thing you can worry about.
Forecasters base their predictions on a number of different criteria, however, one of the major players in developing these long-term forecasts is the sea surface temperature. The good news is that sea surface temperatures are not as high as they were in 2020. However, they are still very warm and not expected to cool off anytime soon.
In the meantime, we still have a few weeks to be prepared before the official start of the season. That should give you plenty of time to restock your hurricane kit since we had to use a lot of supplies out of it last year. Let's hope this year the forecasts are less than accurate and we can enjoy a nice summer free of tropical storms, hurricanes, and FEMA recovery centers.
And if you're new to the area and not sure what to be getting together for your hurricane kit. You might find a few ideas right here.
Hurricane Game Plan, How We Get Ready at My House
More From News Talk 96.5 KPEL