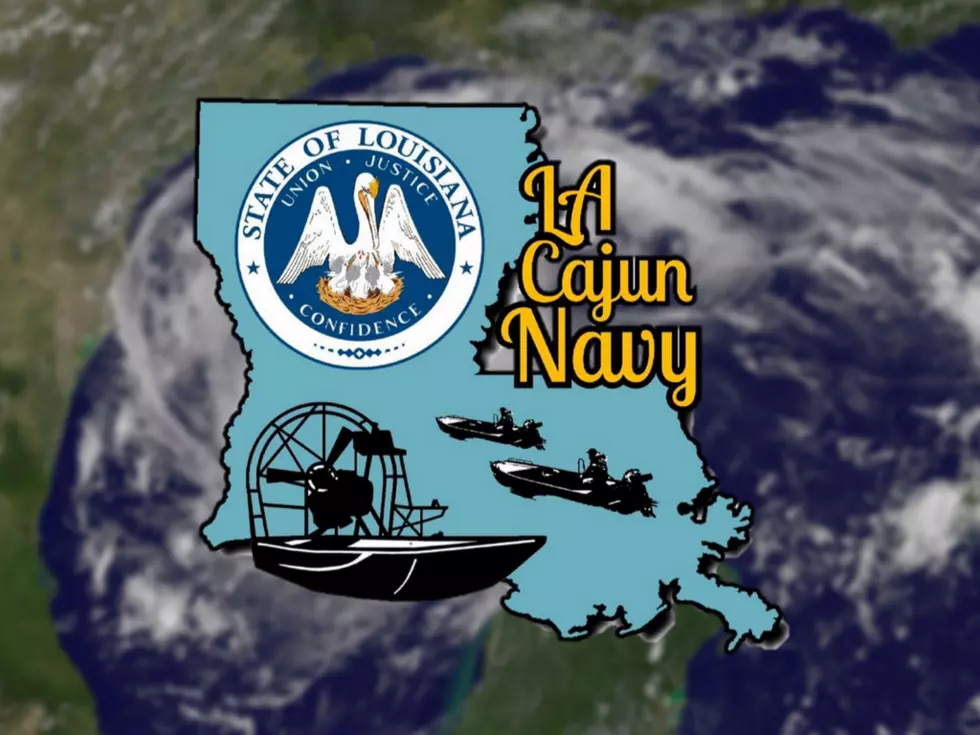 Report: 'Cajun Navy' Given The Greenlight To Help With Search And Rescue Efforts In Houston
Townsquare Media
Hang on Houston, the 'Cajun Navy' is on the way.
We've seen the heartbreaking photos and videos of Hurricane Harvey's devastation between Houston and other parts of Southwestern Louisiana, and now it seems as if help from Louisiana is en route.
The unofficial group has been assisting neighbors in need ever since boats and hurricanes have simultaneously existed but recently received national recognition for their efforts during recent flooding in Lafayette and Baton Rouge.
The best description comes from Ascension Parish native Warren Holmes to ABC News,
The true Cajun Navy is the everyday Joe that had a full-time job and had a boat at his house and then launched his boat at the side of the highway. I knew if I was the one who couldn't get out, there would be somebody who would come and get me. We are a people that stick together, take care of our own.
In the past, the 'Cajun Navy' has been turned around by officials being that they aren't necessarily an "official" group, but after their efforts were able to bring thousands to safety in the wake of recent local flooding, a lot more official agencies have worked with the volunteers to utilize their crucial resources.
As we keep an eye on the weather affecting our region, our thoughts and prayers are with those affected by the storm—but be assured, the 'Cajun Navy' is on the way.
The photo below is being shared by many, and even though it's an older photo from the aftermath of Katrina, it's a powerful photo that reflects the many trucks and boats making the trek from Cajun Country to the Lone Star State.
More From News Talk 96.5 KPEL