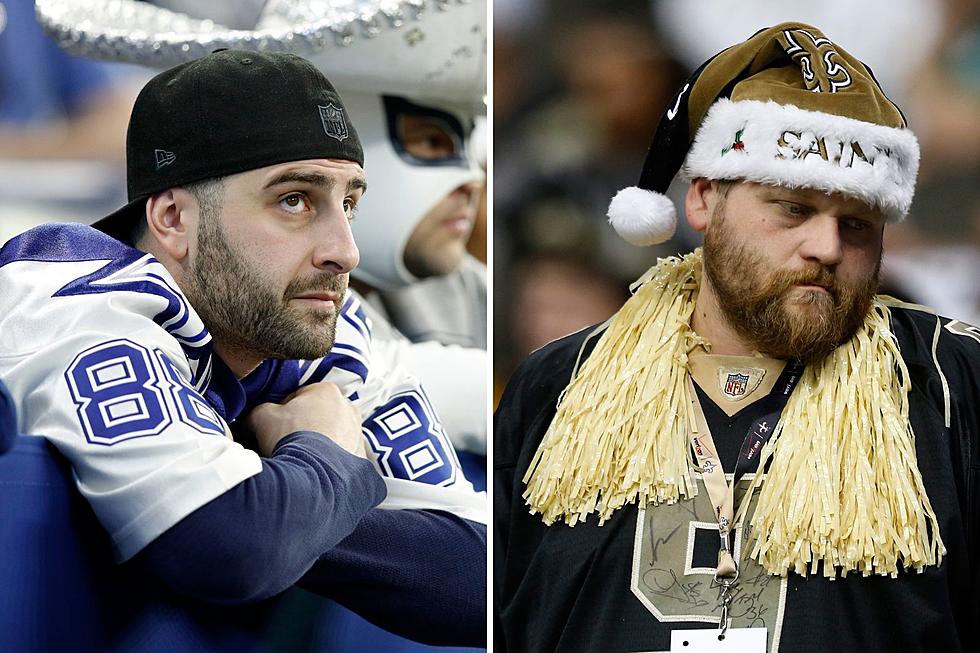 Which Fanbase is the Most Desperate? Saints or Cowboys?
Photos by Joe Robbins/Sean Gardner/Getty Images/Canva
Both Saints fans and Cowboys fans have a lot to be proud of regarding their particular franchises.  Cowboys fans can boast a rich history including 5 Super Bowl wins.  Legends from the Cowboys include Roger Staubach, Drew Pearson, Troy Aikman, and THE COACH, Tom Landry.
Speaking of coaches... Saints fans are missing Sean Payton as well as Drew Brees, both of whom joined the franchise in 2006.  Even with their history of legends like Archie Manning and the Dome Patrol, most seasons ended with... "Wait until next year."
Payton brought consistent winning to New Orleans, changing the culture of the 'Aints' in such a way that Saints fans began to expect to win, and win they did... including a Super Bowl in 2009.  Drew Brees went on to break just about every quarterback record in the books. Quite the difference from years before.
So what fanbase is the most desperate for another Super Bowl win?  According to a recent survey from PicksWise.com, New York Jets fans are at the top of the list. Jets fans were hoping to land Green Bay Packers quarterback Aaron Rodgers, but as of today, even though speculation has been rampant... no deal has been made.
I mentioned the Cowboy's 5 Super Bowl wins... but their latest was in 1996. That was a 27-17 victory over the Pittsburgh Steelers in Super Bowl XXX. (That's 30 for you non-pretentious fans)  That was 27 years ago. Cowboys fans are more than slightly frustrated over the fact that their beloved 'Boys can't get through the playoffs.  Their last NFC Championship win was also in 1996.  Almost 30 years ago... which is why Cowboys fans are Number 2 on the list of Most Desperate Fans.  Here is the complete list:
Saints fans seem to be more positive about the quarterback position than they've been since Drew Brees retired in 2021.  The Saints acquired former Las Vegas Raiders quarterback Derek Carr during the offseason, giving them hope that players like Michael Thomas and Chris Olave can be utilized even more effectively.  And when combined with other talent on the roster on both the offense and defense, like Taysom Hill, Cameron Jordan, Demario Davis, and Will Lutz,  Saints fan seem to have good reason to be optimistic.
Are These The Top 5 Dallas Cowboys Man Caves?
NFL Records Held By New Orleans Saints Players
A number of current and former members of the New Orleans Saints hold NFL records.
More From News Talk 96.5 KPEL