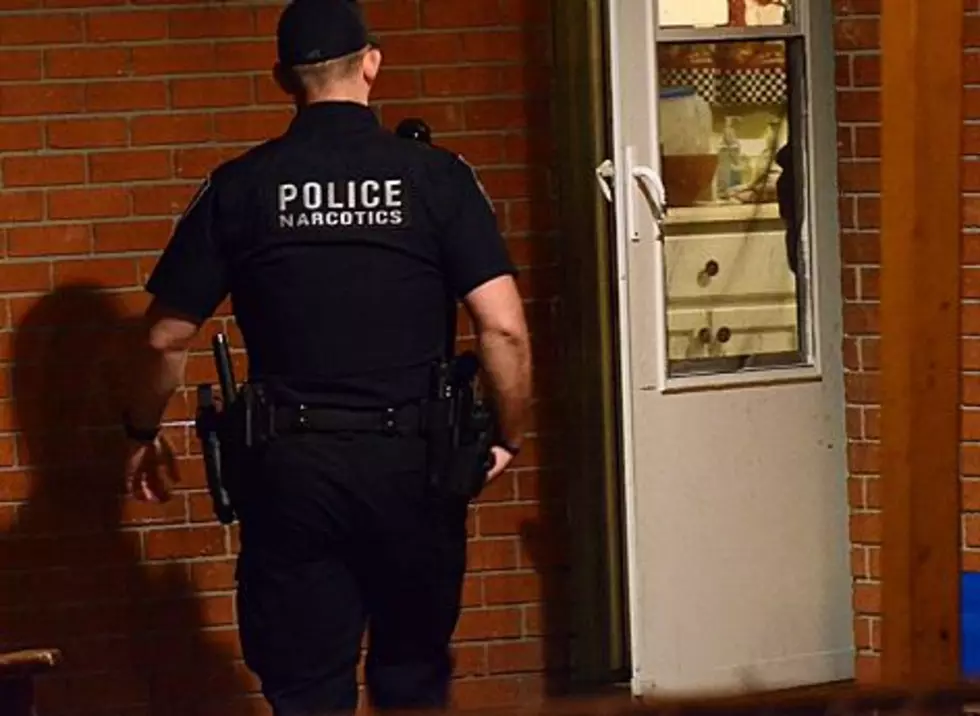 Interdiction Stop Leads to Arrest of Three
Lafayette Police Narcotics Officer, photo from LPD
Lafayette- Yesterday in the early morning hours, patrol officers with the Lafayette Police Department conducted an interdiction traffic stop on I-10 at the I-49 exit in reference to a traffic violation.
Officers located three occupants inside the vehicle. During a search of the vehicle 24 pints of Promethazine (codeine syrup) valued at over $113,000.00, was located inside.
The following people were arrested for Manufacture/ Distribution of a Schedule V Narcotic
26-year-old Dentrell Rankins (B/M) of New Iberia,
27-year-old Marcus Alexis (B/M) of Jeanerette 
27-year-old Dashawn White (B/M) of New Iberia
Rankin was also charged with Resisting an Officer after he attempted to flee the scene. All three suspects were transported to the Lafayette Parish Correctional Center for booking.
More From News Talk 96.5 KPEL