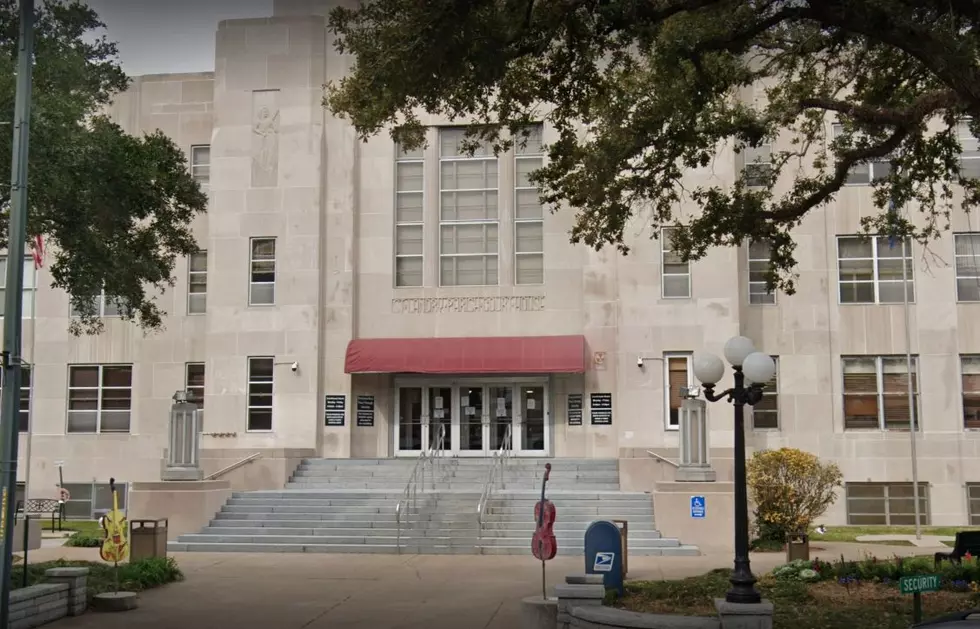 Jury Finds Eunice Man Guilty in Ambush-style Shooting
St. Landry Parish Courthouse, google street view
OPELOUSAS, La. (KPEL News) March 31, 2023 - It only took a St. Landry Parish jury 15 minutes to find 36-year-old Leonard Miller guilty of killing Clarence Mitchell - both from Eunice - in April of 2022.
It was a speedy conviction for a murder trial that took less than a year to even be brought to trial.
District Attorney Chad Pitre released this statement via press release:
In the wake of recent shootings, this speedy verdict sends a message that our community and our office will not tolerate crimes committed in St. Landry Parish.
Sentencing is set for May 9, 2023 as District Judge Alonzo Harris will execute the mandatory sentence that comes with a Second Degree Murder conviction - life in prison without the benefit of probation, parole or suspension of sentence.
ST. LANDRY PARISH, La. (KPEL News) April 13, 2022 - 35-year-old Leonard James Miller of Eunice has been charged with Second Degree Murder following a fatal shooting that happened on Monday in the 100 block of Bradley Street in the Eunice area.
According to the St. Landry Parish Sheriff's Office, Miller was apprehended Wednesday morning on Woodrow Street in Lafayette and is being extradited to the St. Landry Parish Jail.
Turns out witnesses at the scene were able to give local sheriff's deputies a good description of the shooting suspect.- a black male wearing an orange shirt who was carrying a gun. Witnesses also told officers that the suspect entered a white, sports utility vehicle and that the victim - Clarence Mitchell - was in a white vehicle near a residence and was slumped over inside.
Eventually, Miller was identified as the shooter and the arrest warrant was issued that led to his arrest.
Authorities say the investigation is still ongoing.
List of Homicides and Deaths in Acadiana for 2023
Whether you pay attention to the news each day or just sporadically check in every once in a while, I think you will agree that we are often reading about homicides and deaths around Acadiana. 2023 seems to be showing that Acadiana will have a busy year when it comes to homicides, fatal crashes, and pedestrian deaths.
List of Homicides and Deaths in Acadiana for 2022
There have been multiple homicides in Acadiana for 2022. The following is a list, by parish, of each of the homicides and deaths that have happened so far this year. It is astounding the number of deaths in our area this year. Multiple deaths due to shootings have happened this year along with several hit-and-run deaths.
Armed Robberies Across Acadiana in 2022
Of the crimes that have headlined 2022,
armed robberies
have been among the most prevalent.
Armed robberies - as they become more prevalent in a community - steal peace from the citizens who live there. These crimes may start out as a thief trying to steal from the victim but many times that thief turns into a murderer when that weapon is actually used.
Let's take a look at headline-catching cases involving armed robbery in 2022.
More From News Talk 96.5 KPEL