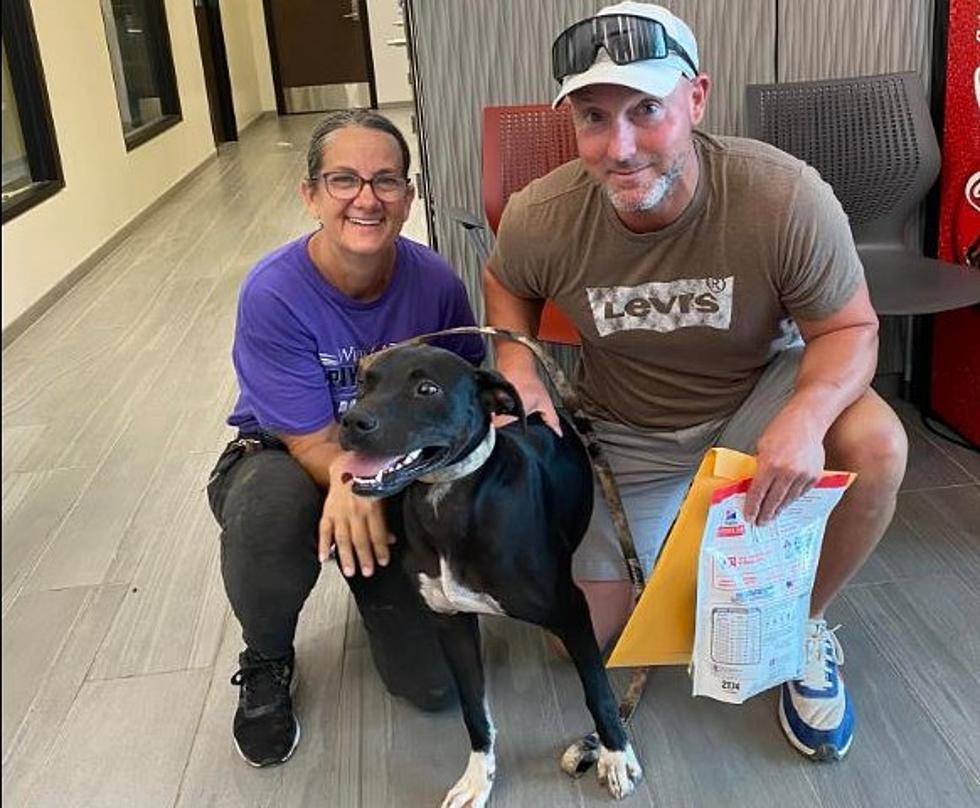 Lafayette Animal Shelter & Care Center Workers Rejoice After Dad Claims Dog on Death Row
Facebook via Laf
LAFAYETTE, La. (KPEL News) - A Dad is being considered a hero twice over  today - one because he adopted a dog his children wanted and also because the dog "Isidora" was taken off death row at the Lafayette Animal Shelter & Care Center.
In a Facebook post, workers at the facility were lamenting the fact that they were set to carry out a euthanasia list at 1:00 p.m. on Friday when the Dad walked through the doors and said "well that's not gonna happen." Isidora had been with the center since July 5th and has been brought back to the shelter twice. The euthenasia list keeps the empty kennels for pets that need.
The Dad told the workers he needed a dog that is good with the kids and dogs. Isadora knows basic commands, loves other dogs, and is great with kids.
And now, she is marked safe as she enjoys her time with her new family!
If you are looking for an animal, consider the Lafayette Animal Shelter & Care Center. All animals are spayed/neutered, fully vaccinated, and microchipped.
LOOK: Here are the pets banned in each state
Because the regulation of exotic animals is left to states, some organizations, including The Humane Society of the United States, advocate for federal, standardized legislation that would ban owning large cats, bears, primates, and large poisonous snakes as pets.
Read on to see which pets are banned in your home state, as well as across the nation.
More From News Talk 96.5 KPEL