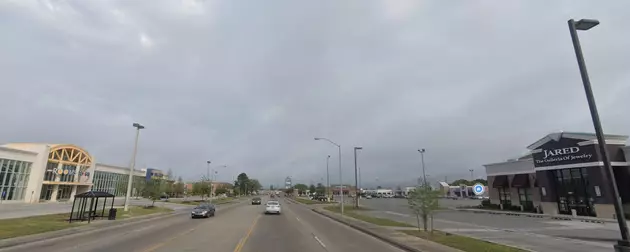 Lane Closures to Begin on Stretch of Ambassador Caffery
google street view
A busy stretch of Ambassador Caffery Parkway will have some repair work done on it for the next week and a half, causing nightly lane closures beginning on Friday, March 19.
According to a press release from DOTD, there will be concrete pavement patching happening on the northbound outside lane on Ambassador Caffery from Robley Drive to Johnston Street from Friday until Sunday, April 4, weather permitting. The lane closures will happen during the following times:
MONDAY THROUGH THURSDAY: 8 PM - 6 AM
WEEKEND: Lane closures will begin on Fridays at 8 PM and extend continuously (daytime and nighttime) until the following Monday at 6 AM)
There will be no detour.
If Lafayette Streets Could Talk This Is What They'd Say To You
More From News Talk 96.5 KPEL