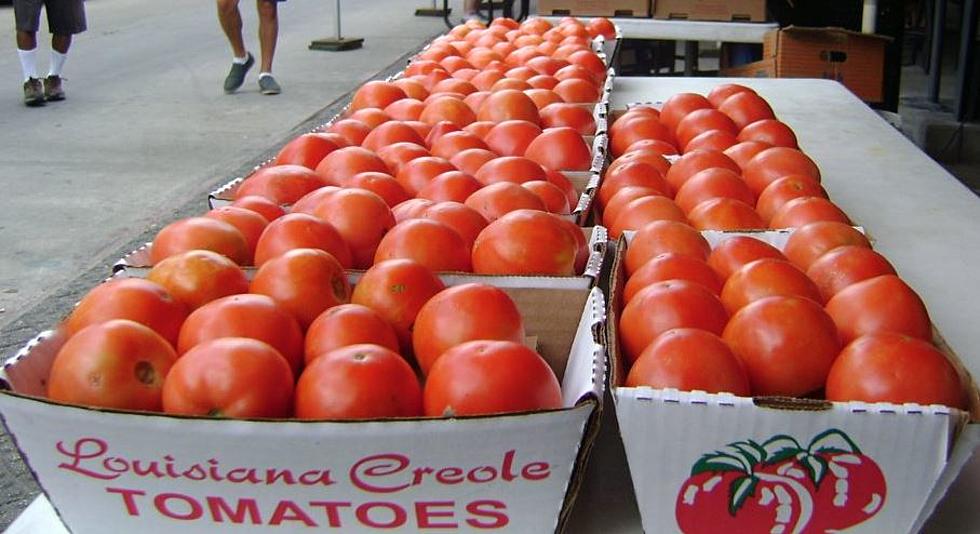 Did You Know Louisiana Has A Tomato Festival?
staff
I know we don't need much to make a festival about it. I love that about Louisiana. We can make a musical experience that includes delicious cuisine and bring the community together for fellowship and good times.  We got the rabbit, frog, crawfish, Mardi Gras, etc. We gotta festival for everything, don't we?
So it stands to reason that we'd celebrate tomatoes, right? Why not? They are fantastic a fruit. Yes. Tomatoes are a fruit. They are not only delicious but incredibly essential to our diet. Plus, it has multiple uses, as so many yummy things can be made with them. Tomatoes also serve many domestic and household purposes, such as soothing sunburn.
Still, I had no idea Louisiana had an actual tomato festival. But we do! It's the Creole Tomato Festival, which marks the event's 37th anniversary this year!

Is that cool or what? As they say, "Time to get ripe & ready, sha!  Creole Tomato Festival in New Orleans began in 1985 to signal the start of a new season and is held every summer in June. This year's festivities will occur on June 10 and 11 at Dutch Alley in The Historic French Market! For music, kids activities, dozens of restaurants and chefs making creole tomato dishes, festival merchandise, live music entertainment, arts and crafts, Bloody Marys, and plenty of tomatoes for sale!
They even have their commemorative tomato tattoo! Sounds like a good time to me! For more information about the NOLA Creole Tomato Festival, follow them on Facebook, check them out online at frenchmarket.org, call (504) 636-6400, or email info@frenchmarket.org.
LOOK: 20 American foods that raise eyebrows outside of the US
Stac



ker
compiled a list of 20 unusual and uniquely American foods that might raise eyebrows outside the U.S.
More From News Talk 96.5 KPEL