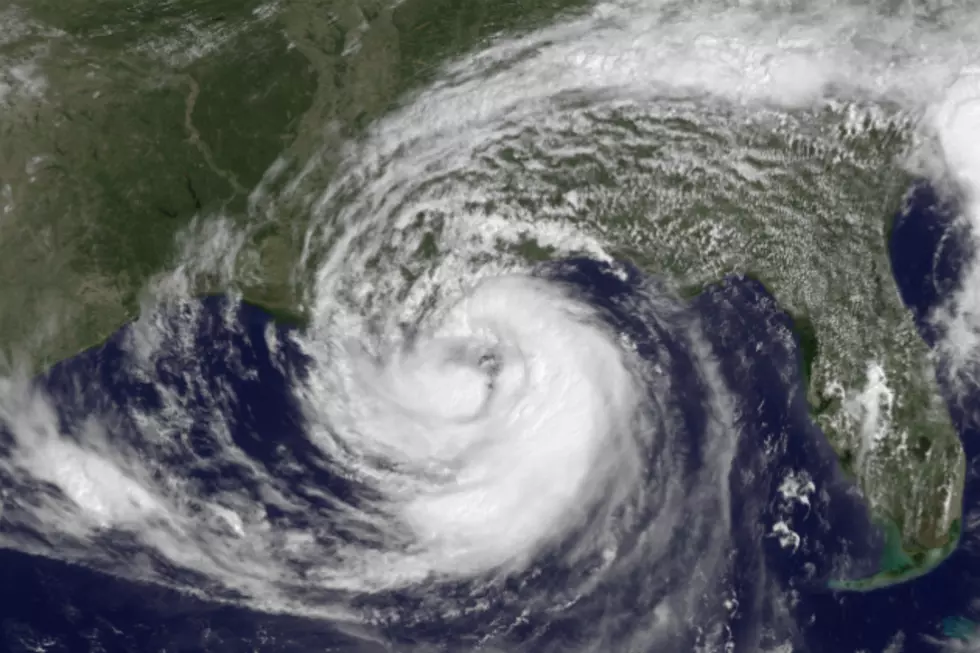 LSU Plans Hurricane Survey Of Southwest Louisiana Residents
Courtesy NHC.noaa.gov
When there is a hurricane in the Gulf of Mexico and it appears to be aiming for Louisiana's coastline what do you plan to do? If you evacuate where will you go? Questions like these will be asked as part of a new hurricane evacuation study from the State of Louisiana Department of Homeland Security.
The survey will be administered by LSU's Stephenson Disaster Management Institute. The information gleaned from the survey will hopefully give state officials a better and more realistic picture of what a hurricane evacuation in Southwest Louisiana would look like should it ever need to happen.
The survey will be conducted by phone and if you choose to participate you can expect to spend about 18 to 20 minutes completing the questions the surveyors have compiled. Residents who live in Acadia, Assumption, Calcasieu, Cameron, Iberia, Jefferson Davis, Lafayette, St. Martin, St. Mary, and Vermillion Parishes can expect survey calls to begin shortly.
I do hope you'll be a willing participant should your be chosen to take part in this survey. Information like this is gathered annually from states along the Gulf Coast as part of their evacuation strategy. So your input could not only ease the angst of a hurricane evacuation, your answers could actually make the process smoother and safer should the conditions warrant such actions.
More From News Talk 96.5 KPEL