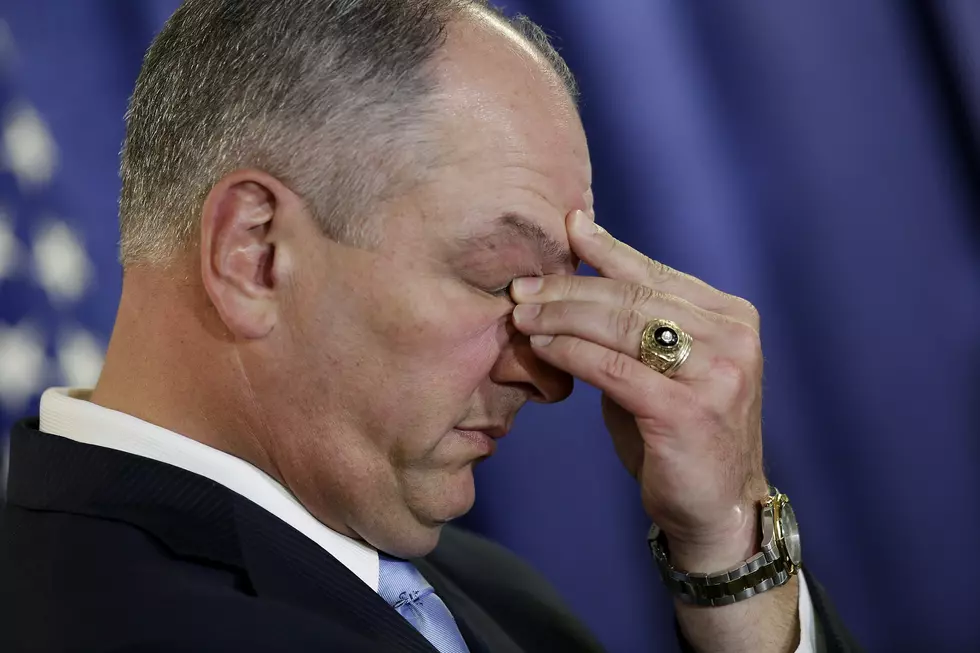 LSU Health Mobile Site Out Of Vaccine As State Sits On Stockpile
Photo by Joshua Lott/Getty Images
Enter your number to get our free mobile app
UPDATE: Ochsner LSU Health will still be continuing with some vaccinations. A follow up release to KEEL News said:
"Ochsner LSU Health is continuing vaccinations as scheduled at our Kings Hwy and St. Mary Medical Center campuses." 
ORIGINAL STORY: LSU Health Shreveport released an urgent announcement this afternoon, they're out of COVID-19 vaccine.
In their release, they said:
"LSU Health Shreveport has depleted their allocated vaccine supply effective today. We are hopeful our vaccine allocation will increase in the near future.
Individuals who had an appointment to receive the vaccine tomorrow or next week will be notified via email of their rescheduled appointment.
Individuals who have already received their first vaccine will be able to receive their second vaccination at the same location where they received their original vaccine. Individuals will be notified by email of their appointment time to receive their second vaccine.
LSU Health Shreveport will provide an update as quickly as possible on vaccine availability"
What this comes down to is that the Pfizer and Moderna vaccines are both two dose vaccines, and the state seems to be holding onto the second doses for those who have started treatment.
Coming supply shipments that will be bigger, and faster, than the shipments already received. The two companies, Pfizer and Moderna, have been scaling up their production to unheard of levels, and will be producing billions (yes, with a B) this year. But right now, it appears that states like Louisiana are holding stockpile like they will not get more vaccine in the next couple of weeks. Acting like Pfizer and Moderna just stopped producing vaccine.
Read More: WHAT ARE THE MOST POPULAR COCKTAILS IN LOUISIANA?
More From News Talk 96.5 KPEL