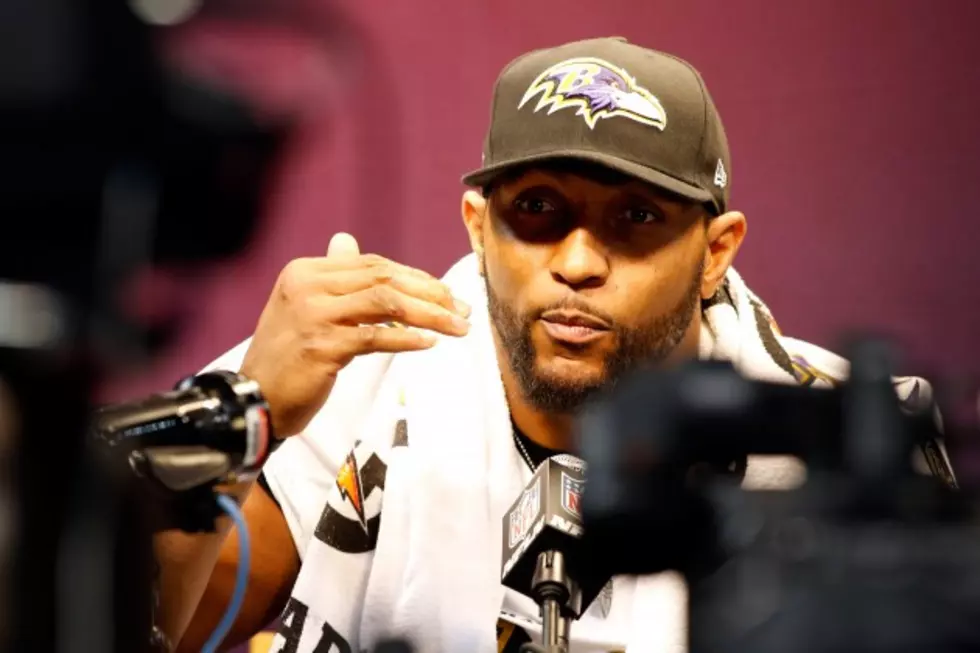 Ray Lewis Denies Using It, But What the Heck is Deer Antler Spray Anyway?
Scott Halleran, Getty Images
Baltimore Ravens star Ray Lewis has dismissed claims that he requested or used the performance-enhancing drug (PED) deer antler spray (AKA deer antler velvet) to quickly heal his torn tricep. However, many people are in the dark as to what exactly deer antler spray even is.
According to International Business Times, deer antler spray contains a substance called Insulin-like Growth Factor-1, or IGF-1, that's been banned by the NFL. Lewis has been accused of using the substance in both spray and pill form.
But what is IGF-1 exactly?
IGF1plus.com, which touts itself as an authority on deer antler spray, houses myriad information on the substance, including links to where it can be purchased. The website lists elements that deer antler velvet contains, which includes:
Eight known growth factors including IGF-1 (insulin-like growth factor 1), IGF-2 (insulin-like growth factor 2), TGF beta (transforming growth factor beta), erythropoietin (red blood cell growth stimulant), neurotrophin (nerve growth factor), bone morphogenic protein, epidermal growth factor, luteinizing hormone stimulant (increases testosterone), and fibroblast growth factor 8
anti-inflammatory prostaglandins – an anti-inflammatory protein (newly discovered)
nerve protective fatty acids (sphingomyelin and phospholipids)
prohormones and sterols
amino acids
cartilage components
glucosamine – cartilage growth, maintenance and repair stimulant (polymeric N-acetyl-D-glucosamine – proven wound-healing stimulant)
chondroitin sulfate A (CSA) – shown to improve circulation, reduce the bloods' clotting tendancies, decrease the risk of stroke, and improve cardiovascular health)
collagen type I
The site adds that deep antler spray can "improve energy levels and strengthen the organs of endurance; specifically improving lung function, muscle development, stamina, kidney function, and blood components."
Kevin Byrne, vice president of communications for the Baltimore Ravens, told ESPN that Lewis is clean.
"Ray has been randomly tested for banned substances and has never failed a test," said Byrne. "We have never been notified of a failed test. He has never been notified of a failed test."
Ray Lewis and the Baltimore Ravens are set to battle the San Francisco 49ers at Super Bowl 47 in New Orleans, La. on February 3.
More From News Talk 96.5 KPEL