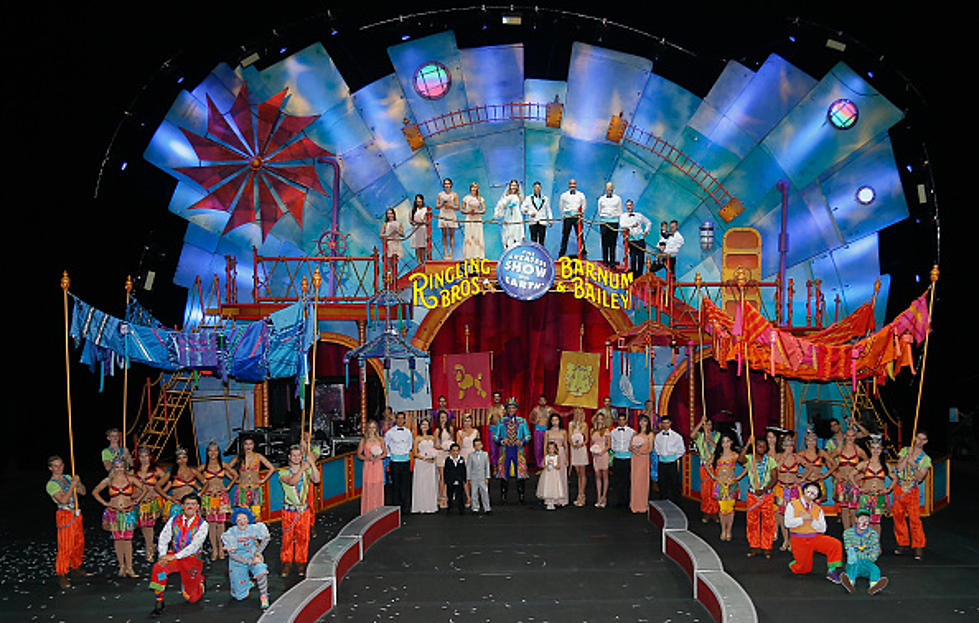 Ringling Bros. Circus To Open in Louisiana Without Animals
Bob Levey
Ringling Bros. and Barnum & Bailey Circus will kick off their 2023 North American Tour in Bossier City, Louisiana. The animals that long-defined "The Greatest Show on Earth" will be conspicuously absent from the production.
Feld Entertainment, which owns the circus brand, canceled the popular attraction in 2017, following protests at venues where the circus would be held. The activist group People for the Ethical Treatment of Animals, or PETA, contended that animals, especially elephants, were being abused by handlers and staff of Ringling Bros.
On PETA's website, the group acknowledged being "Ringling's most vocal opponent and nemesis," and claimed credit for the circus' cancellation:
Ringling's decision to shut down comes after PETA worked relentlessly for decades to ensure that every single person thinking of attending one of the outfit's performances knew exactly the kind of cruelty that his or her ticket purchase would be supporting.
However, Feld Entertainment, at the time, denied the decision to cancel was made because of long-standing conflict with groups like PETA. They told NPR declining attendance and the public's changing entertainment appetite spurred the action.
The Ringling Bros. website brands the new show as "reimagined," with "superhuman feats" designed to dazzle "children of all ages." The show will feature 75 performers on high wires, flying trapezes, acrobats on spinning wheels and dirt bikes, and other performance artists doing tricks.
The circus will make one stop in Louisiana. It's scheduled to be in Bossier City, September 29 through October 1.
Step Inside as the Circus Comes to Town
The latest show created by the Hideaway Circus is called "Stars Above" and this is what it looks like.
The Best Fall Cooking Louisiana Has To Offer
Get your roux, trinity, and andouille together. It's time for the best Cajun and Creole cooking to celebrate the fall weather.
More From News Talk 96.5 KPEL