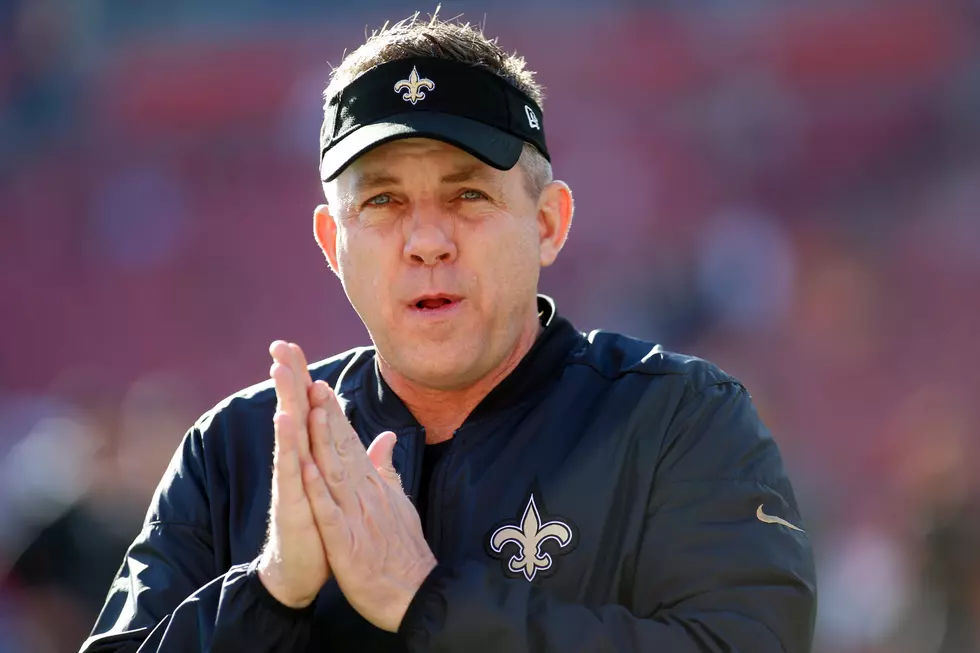 Saints Coach Sean Payton Has a Purely Awesome Twitter Account
Brian Blanco, Getty Images
If you're not following Sean Payton on Twitter, stop what you're doing right now and hit the follow button.
I must admit, I'm late to this party. Apparently, Coach Payton has been letting loose on Twitter for at least a few weeks now. Payton himself said in a video that he's implanted this loose policy on Twitter while the country is in lockdown. I, for one, hope this looser version of one of our favorite head coaches never ever leaves us.
In a world where most anyone of certain social class plays it safe in the public limelight, Sean Payton is the exception throwing all caution to the wind for our entertainment.
Below is a collection of my favorite Sean tweets.
More From News Talk 96.5 KPEL