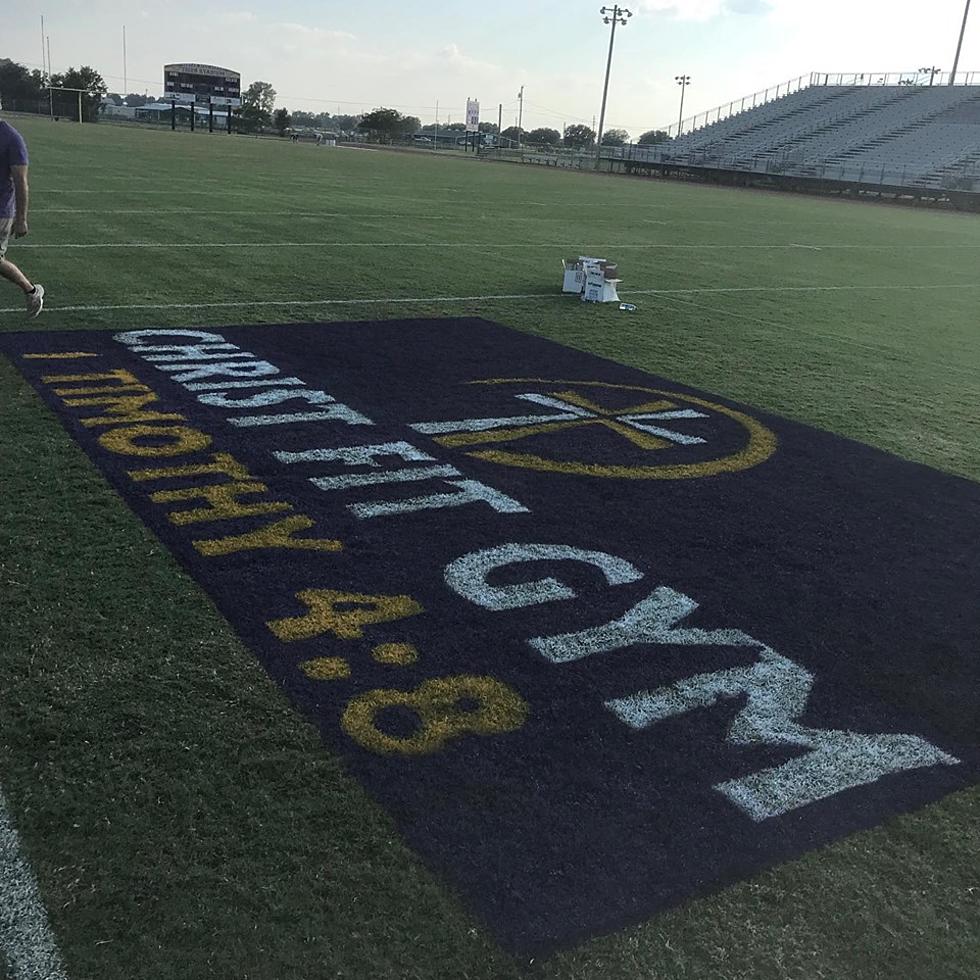 The Word "Christ" Is Back on the Field in Benton
Billy Weatherall by permission
One year ago, there was quite a controversy over a logo on the Benton High School football field that featured the word "Christ".
Students at Benton High School were told to cover up the word on the logo for Christ Fit Gym after the ACLU objected to the business name being on the field for all to see.
KEEL News learned the Benton Football Booster Club sold advertising space on the Benton High School football field to the business and that is their logo. It included a cross and a bible verse.
Attorneys for the school board released this statement:
A challenge to the logo was received from counsel for the plaintiffs in a pending federal lawsuit alleging improper endorsement of religion in the schools.  The School Board's legal counsel advised the administration that the logo should be removed pending consultation with the Court, as alleged violations had just been discussed with the Court.  The Bossier Parish School Board was unaware of the logo and has not met to discuss the issue.   We understand that a lawsuit has been filed in  state court challenging the removal of the logo and that a temporary restraining order has been signed against the Benton Football Booster Club.  The Board is not a named as a defendant in the suit and has not had an opportunity to discuss the allegations.
But the owner of Christ Fit Gym Billy Weatherall told KEEL News he would fight this in court, saying "If I stand down, where does it stop,"
Well, it looks like Weatherall has won the war. His logo is back on the football field and he tells us "God is Good."
More From News Talk 96.5 KPEL